In order for me to present the two incredible women I want you to meet today (aka the hens), I first need to tell you a story about my mother and the trash bags.
WHAT'S TRASH GOT TO DO WITH IT?
When I was 15, smack in the middle of those tough teenage years when all you want to do is fit in, my mom offered to take me and all my classmates (16 in total) on a weekend trip to our little beach house. For weeks it was all anyone talked about at school, and for a brief moment that didn't last, I felt like I completely fit in and my upbringing wasn't so weird after all. Every day people were counting down, asking me what clothes I was taking, if they could go with me in our car. Yeah... teenage heaven right? Wrong! Two days before we were leaving I see my mom making her usual and very elaborate itineraries full of amazing activities and places to visit, and there I saw it...
"beach trash pick up... buy extra trash bags".
Deep down I knew my amazing and wonderful activist of a mother (you'll hear a ton more about her soon), was going to embarrass me yet again with something that at the time seemed like the worst thing thing that could possibly happen. With all my friends planning the parties, music and sunbathing we'd be doing, my mother was about to make all of them, including me of course, do community service right in the middle of our weekend away.
I knew she was almost always up to something, and it usually made me the little black sheep of the herd, but suddenly I was facing having to explain why my friends' new tans would have to wait until the trash bags were full. I was so upset...
I knew it would be social death for me at school. I pleaded with my mom asking her to please take that off the itinerary, that I would never have friends again, that I would be known as the crazy trash girl with the even crazier mother. My mother, in just one sentence said: "you choose: either it's beach weekend with trash pick up, or no beach weekend and we pull the plug". I yelled and screamed and asked her why... To this day, her answer has marked my life and changed everything. My mother in her beautiful sweet voice said:
"When we take away from something, we give back. When we receive the gifts of something, we give back. There is no way I'm taking 16 teenagers to the beach where you have lived your most fond memories, including the one we will have with them, and not give back. If we're going, and swimming and running and playing and living, we're giving back."
So it was. We went, we had an incredible weekend, and on the day before we were heading home, 17 kids and a hippie mother headed out with trash bags in hand to clean an entire beach. Mind you this all happened in my native country of Venezuela where beaches are beautiful but there's rarely any trash pick up. We filled over 25 trash bags that day, it did not mean social suicide, and we had the coolest beach party right after. After which we had to fill another trash bag... of course.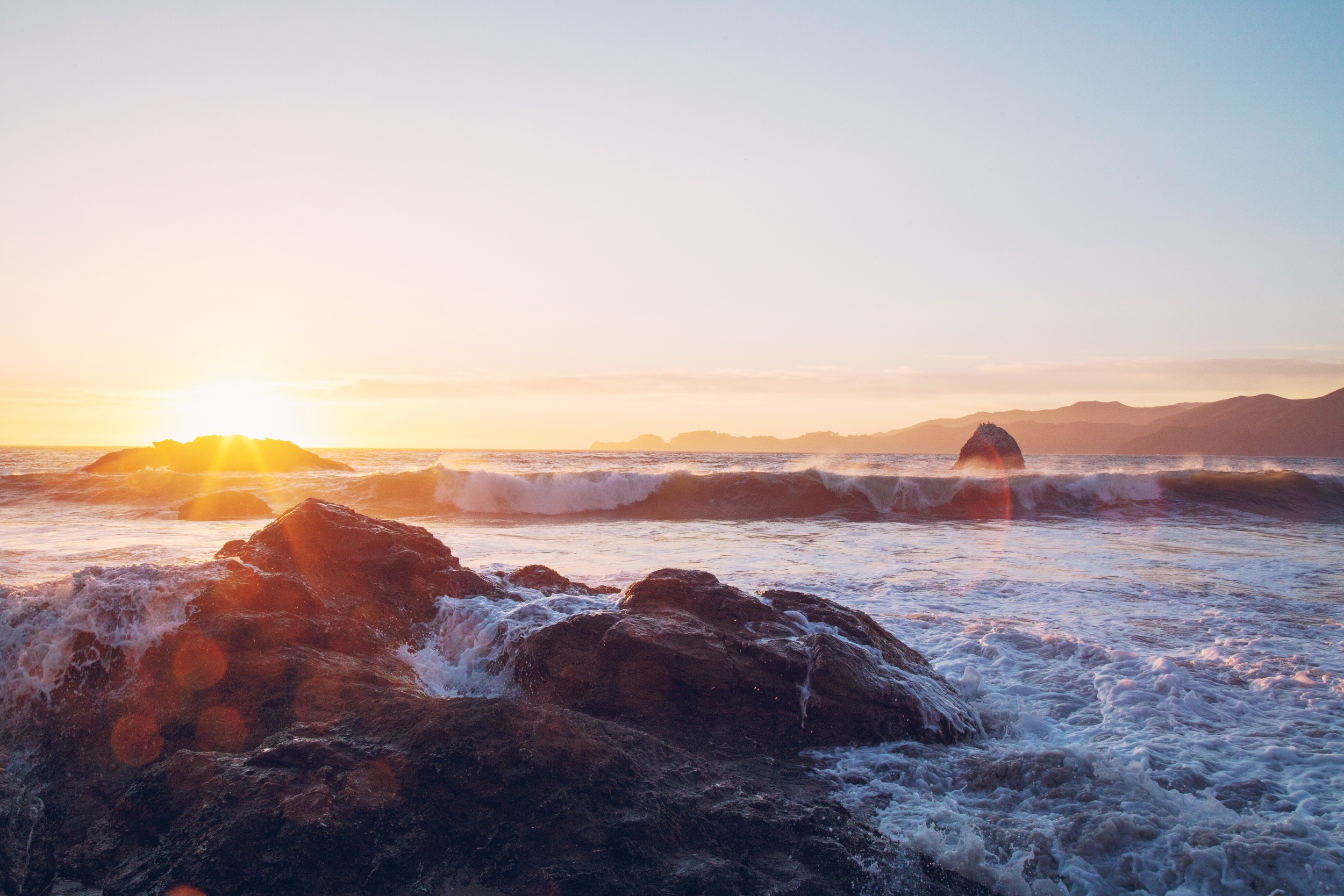 "When you take you give back... when you receive, you give back."
When we first got the idea of creating this site and our online membership program, I knew that I was never going to do it unless we made it our mission to give back. Those trash bags, and all the lessons I learned throughout my childhood while being a volunteer next to my mother, are the reason we created Brownble Gives Back. We have our hearts set on helping non-profit organizations that are doing incredible work in the world. This means that by becoming a brownble member, you are indirectly making a huge impact on the lives of animals, both human and non-human. You don't have to lift a finger, because we're taking it from our piece of the pie as a way to return some of those blessings our readers and members give us every day.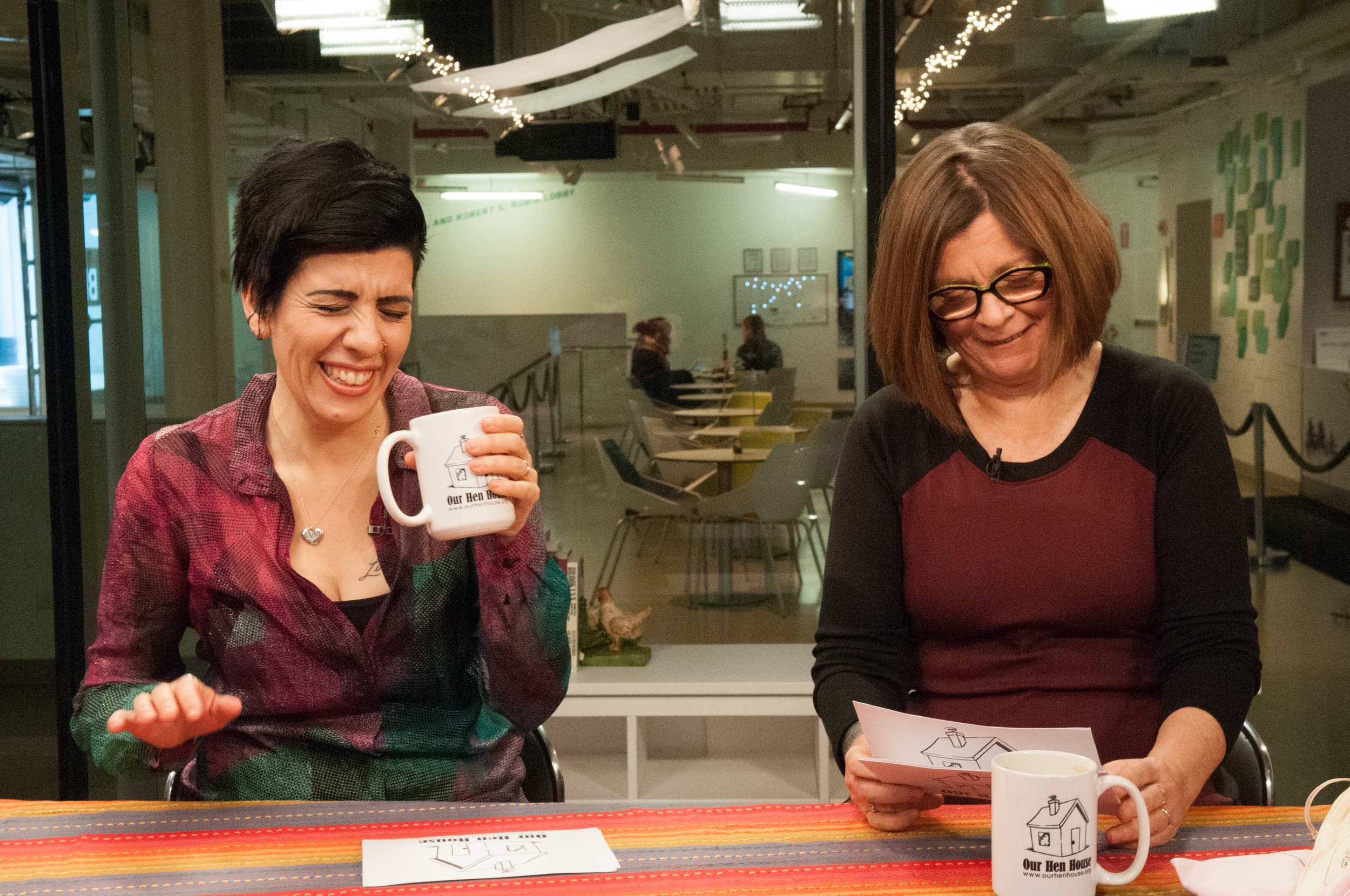 Our first Brownble Gives Back recipients are non other than the multimedia hub (I'd say empire) dedicated to changing the world for animals Our Hen House. Jasmin Singer and Mariann Sullivan are the two creators of the 501(c)3 non-profit Our Hen House, and they work non-stop to create change for animals through their MANY independent media efforts which include their twice award winning Our Hen House podcast, their offshoot television show, co-hosted by "the hens". They have an online magazine featuring news and essays from top activists in the world of animal rights, and they also have an e-book publishing division - Hen Press - featuring longer-form essays covering issues around animal exploitation and liberation. As if they weren't doing enough, this year they've added The Animal Law Podcast, hosted by Mariann who is an animal law professor, and plans to create a third podcast "Teaching Jasmin How to Cook Vegan", are already in the works. The mission of the organization is to effectively mainstream the movement to end the exploitation of animals, but if you were to ask me... their efforts go far beyond that.
If you asked us why we decided to contribute to Our Hen House, it would be for all the previously mentioned of course, but mainly because as an avid listener and reader of everything they do, I believe they have an area in which their work centers on even more. They are activists who are in the business of creating activists. In the same arena as the "teach a man to fish" school (without any actual fishing of course!), Jasmin and Mariann have been the mother hens supporting and inspiring hundreds of people who have in turn decided to do something good in this world.
These women took the paying it forward thing seriously! If you tried to measure what and who their efforts have reached, you'd be in need of a calculator, and some work boots to go to sanctuaries, shelters, food programs, teaching programs, schools, colleges, former farms, slaughter houses, restaurants, food businesses, lawmakers, animal organizations, health organizations, in order to find each and every activist "created" by these ladies.
When in doubt... find the source that causes the most ripples.
WE ARE PROUD SUPPORTERS!
We are so proud to be supporting Our Hen House, and during our months of them being our donation beneficiaries, their very own "barnyard benefactors" will double whatever it is we (or anyone else) are able to donate to them. That means double the impact! Here's to Brownble growing with every passing week, so that Our Hen House can keep growing and changing the world for animals.
Hop on over to their site, their podcast and get to know them. There are so many reasons why you'll become instant fans of the hens. Jasmin Singer is also an author and we'll be talking about her upcoming book very soon!
To all our current members... thank you for joining our program, together we'll continue to help make change in this world. No trash bags required, but yes, all thanks to my hippie mother.
(Photo credits for Our Hen House: Photos by Derek Goodwin, property of Derek Goodwin and Our Hen House)
You might also like...
Our Program and Courses
Take a look
Don't miss our weekly goodies!
Our best FREE content straight to your inbox