With Mother's Day quickly approaching, I thought it was time to do another scrumptious compilation and share some of the delicious vegan goodies found all across the web. Yes, Mother's Day should be celebrated every day, but let's face it, mamas need a day that is internationally recognized and sanctioned so they can actually kick back, relax and let the pampering begin. To me, that starts with breakfast.
Moms work so hard, and this usually starts with early risers jumping up and down on their bed requesting breakfast asap. No matter how tired, groggy, or how much Jimmy Kimmel they watched the night before, they still have to get up and feed everyone from the kiddos to their partners to the hamsters, dogs and cats. This means Mother's Day breakfast is the perfect form of revenge. You get to hang out under the covers for as long as you want while everyone else in the house makes you breakfast for a change. What could be better?!
This is why this week we decided to give you a little round-up of some scrumptious vegan breakfast recipes, so you can leave some not so indirect hints as to what you'd like to be served... in bed... on your day... with post cooking clean-up included. If on the other hand, you're the mama's other half, or you're planning to celebrate your mom, remember that burnt toast just won't fly, grab a pen and make a shopping list for one of the recipes featured below and make them the most amazing vegan breakfast this year!
(Pin me!)
Here's to all you beautiful, hard-working, inspiring, rockstar-juggler mamas who have one of the most difficult jobs on the planet, who do it without pay, without vacation or sick days, without complaining and all for the love of their kids. You guys rock!
Are you ready? Here we go!

For cinnamon roll junkies out there (let's face it that's everyone), enjoy our vegan banana date cinnamon rolls (by Brownble, that's us!). Our most shared recipe and blog post to date!

For the potato obsessed like me, these easy hash browns with a vegan caper mayo by Masa and Michael at The Minimalist Vegan are TO DIE FOR, and so simple to make. Plus potatoes and mayo... I mean... yeah.

For mamas who want their pancakes with a little bourbon (hey! we're celebrating here!), make a stack of World of Vegan's Bourbon Hazelnut Pancakes with Cardamom Brown Butter.

This rockin' vegan chickpea and onion omelette by Sandra of Vegan Sandra. Perfect for savory breakfast eaters like me.

Mom can't decide whether she wants banana bread or waffles for breakfast? Make these awesome vegan banana bread waffles by Alex and Linda of Veganosity.


Did you think we weren't going to think of all our toast lovers out there? Seriously, what's better than toast?! Mushrooms on toast, that's what! You'll love these mushrooms on toast with a creamy white bean spread by Brianne of Natural Girl Modern World.
BONUS ROUND!
You know me and my bonus rounds! This one was especially called for... well... because Nutella. As in vegan nutella made right at home.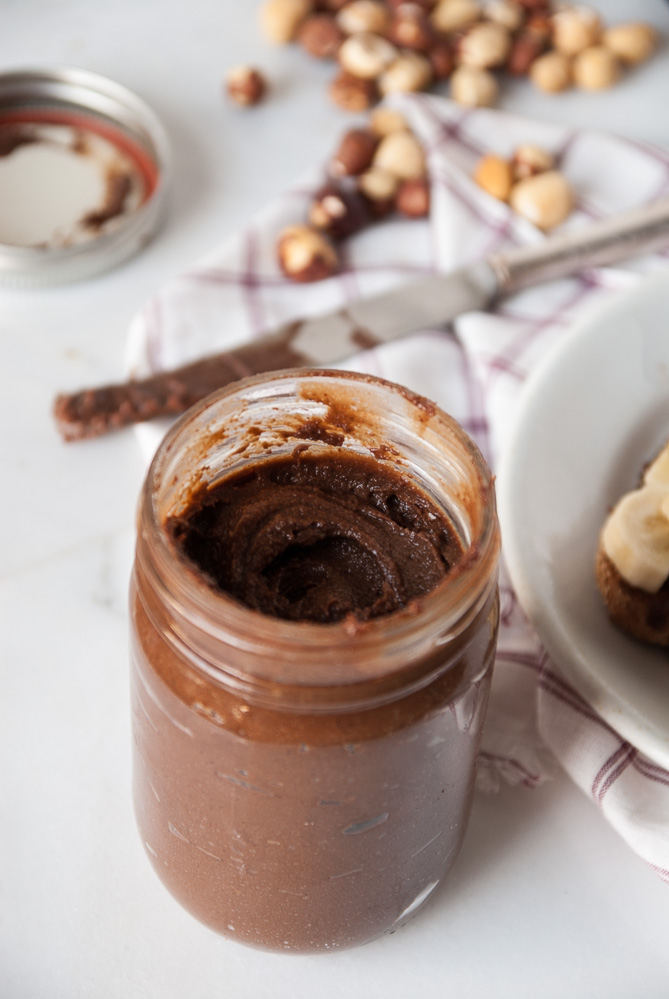 That's it for our Mother's Day roundup full of delicious vegan breakfast treats to celebrate those fabulous women in our lives. Let us know what you're planning to make in the comments below!
You might also like...
Our Program and Courses
Take a look
Don't miss our weekly goodies!
Our best FREE content straight to your inbox