It's almost that time of year and today we're having a total Thanksgiving bonanza! I'm giving you the complete lowdown on my favorite tips and tricks for prepping a big holiday meal, ideas on how to set the table and make your event extra festive, and of course, for all my dear fellow vegans out there, some tips on managing the social situations of being vegan and sharing this big holiday meal with non-vegan friends and family.
We've got lots to cover so let's get to it!
Tips to Rock your Thanksgiving Prep
1. Decide on your menu a few weeks before T-Day and make your shopping list early in the week
Cooking a big meal can be overwhelming, especially if you leave everything until the very last minute, and it all starts with the shopping list. Plan your menu early on and make your shopping list. That way, if you're running errands and you happen to pass by the health food store that sells the yummy non-dairy whipped cream for those pies, you'll know exactly what you need and it will save you time throughout the week.
2. Organize your fridge and clear out space
So much overwhelm on T-Day starts the second you need to put something away in the fridge and not an inch of space is available. You've been there right? This always fills my kitchen with a very loud grunt and a vow to clear my fridge a few days before Thanksgiving next year. Trust me, this helps a ton. Same goes for having clear counters in the kitchen.
3. Plan your menu with some dishes that can be made ahead of time
Pie dough (and sometimes even the whole pie!), cranberry sauce, vegetable broth, gravies, and even some casseroles can all be done ahead of time. This will help you tremendously so you can also enjoy the day and don't have to spend it all in the kitchen.
I like to make my pie dough and gravy the day before, keep it in the fridge, and assemble my pies and bake early in the morning. Sometimes a pie made the day before is also perfect if you bring it back down to room temperature before serving. Take into account that pumpkin pie requires about 4 hours of chilling time, so this is a perfect example of a pie you can do ahead of time or very early in the morning.
Lots of chopping can also be done ahead of time, as well as dishes like roasted or caramelized onions or shallots, braised cabbage, the par-boiling of green beans for casseroles, and all your traditional Thanksgiving sauces. Things like vegetable patés or vegan cheeses or spreads can also be made the day before and might even develop a richer flavor.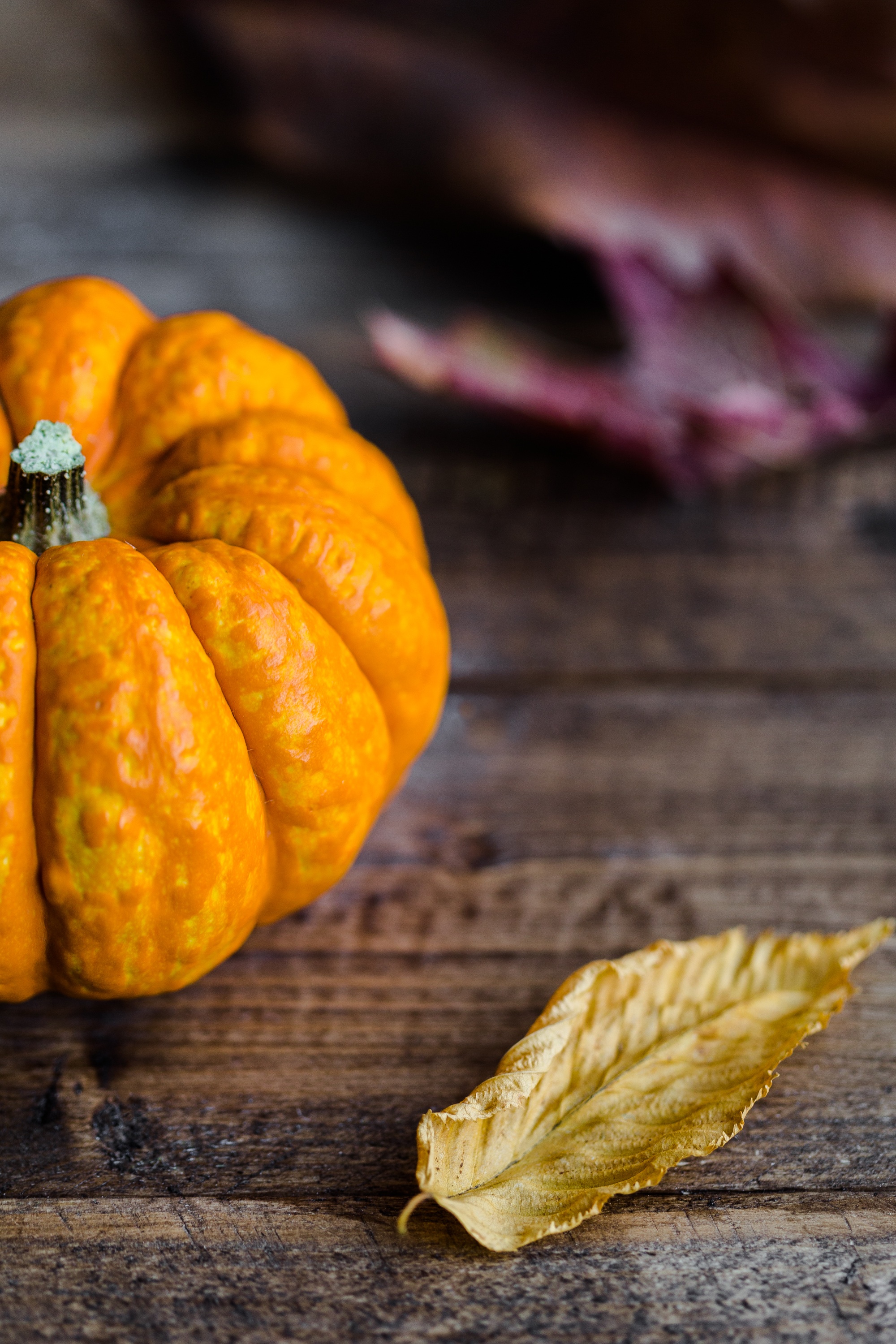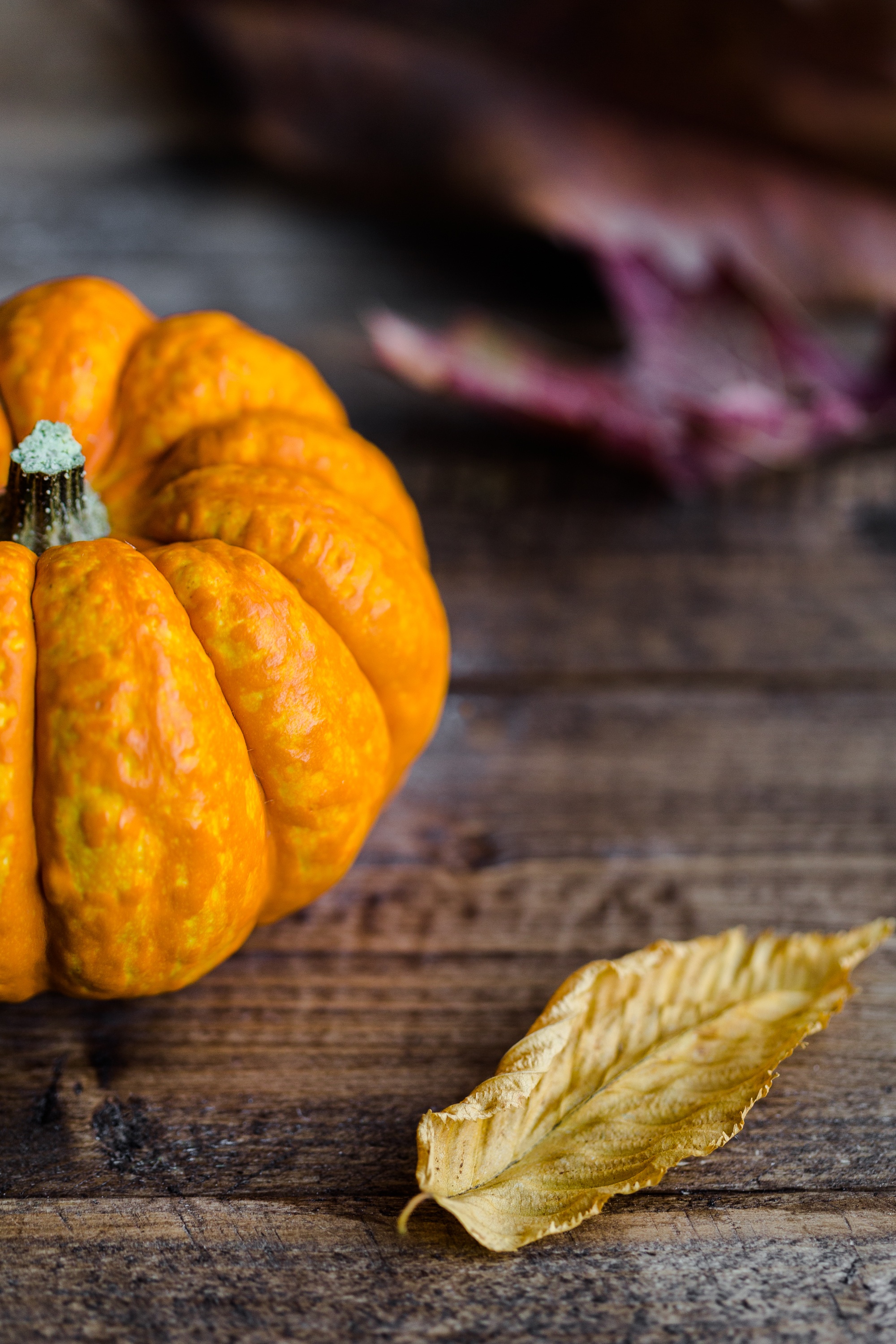 4. Include some store bought items along with your homemade dishes
Many appetizers, desserts and even sides or small additions can be store-bought and still delicious. This really helps save time and prevents cooking overwhelm. Buy toast rounds, crackers or your favorite bread or breadsticks and assemble a delicious appetizer platter with some olives, figs, grapes, some vegan cheeses, make it beautiful and no one will even notice these items all came from a store. Order your vegan pies in advance too if you want to focus on making the savory components of your meal, and if the main dish is what's stressing you out, buy one of the delicious vegan roasts available these days and make a yummy gravy and sides to go with it.
5. Accept help, contributions and even go potluck style if this makes things easier for you
I find that people love to help out and that when they're offering to bring a dish, or get there earlier to give you an extra pair of hands, they really mean it! They find it fun as well as an excuse to drink some wine and catch up while you work together. It's hard to delegate in the kitchen, but it really makes everything so much more fun.
Having a potluck style Thanksgiving is also a great idea to share in the cost and work. You can either cook together with friends if your space allows, or ask everyone what their specialty is, and decide on some other dishes you can make to round out the meal (and prevent the three different types of mashed potatoes at the table scenario... although that doesn't sound that terrible actually!).
6. Set the table the night before
The night before Thanksgiving is such a crucial time. So much can get done, from cooking make-ahead dishes, to setting out all the serving dishes and utensils you'll need, and of course, setting the table (more ideas on table setting decor below!).
7. Write down your game plan a few days before
Make a list of the dishes you're preparing and what you'll be cooking in advance. Write down a list of everything you need to cook on T-Day and the order in which you'll be cooking each item, taking into account the chilling times of pies or salads, how many things will need to go in the oven or the stove, and where you'll cook each one. Buy any extra gear you might need. This list will also prevent you from finding that special sauce or side dish a day later, realizing you completely forgot to serve it! (Yeah... this has happened to me several times). Also write down how and where you'll re-heat sauces or anything else so that everything gets to the table nice and warm.
8. Warm your dishes in the microwave or low oven before serving
This will keep the food from getting cold while you do any pre-eating rituals, say grace if this is a part of your dinner tradition, or yes... take lots of photos of your beautiful table and food!
9. Remember there's no need to be perfect
Have fun while you cook and serve. Things have a way of sorting themselves out as soon as you start cooking and crossing items off your list. It's ok if you need an extra pair of hands, if you eat a little bit later than planned, or if something needs to be re-heated. People will be enjoying themselves and will most likely be in awe of your delicious grub, even if things didn't go exactly as planned.
10. Always be thankful
Be grateful for the people around you, laugh at yourself if you burnt the edges of your casserole, or your entire meal and had to order Chinese takeout. This is where family memories are made, and it's the people around us that's important. Be grateful for the fact that we have food on the table which we so often take for granted, and is one of the greatest blessings we can have.
Decor and Table Setting Ideas
This beautiful table for when you want to step away from all that orange, by Domino.com
These gorgeous and easy DIY napkin rings that are so woodsy by Paper and Lace

This beautiful long table centerpiece from Trucs et Bricolages

This very fall and woodsy way of setting place cards by Stampington

"I'm thankful for..." DIY lists for the table by Blesser House

Gorgeous painted pumpkins and stripes by WeddingChicks

Being Social: Tips and Advice for Vegans this Thanksgiving
When you're hosting your own vegan Thanksgiving, the only issue you'll probably have will be getting everything warm to the table, and remembering to step out of the kitchen to enjoy fun times with family and friends too. The truth is that even non-vegans will love the food you're serving (because vegan Thanksgiving food is the bomb!), and everyone will be enjoying the holiday stress-free and eat way too much. When you're a vegan attending a non-vegan Thanksgiving however, things can sometimes (not always) be a little bit different.
Social gatherings were the only thing I struggled with when I went vegan many moons ago, and it all had to do with one little issue: confidence.
When you go to a social event as a vegan in the early days of this change, you think this won't even be an issue, that no one will notice when you politely refuse a slice of your grandma's pumpkin pie or the turkey and gravy you once loved, and that that will be that. This almost never happens. People notice, they ask questions, make comments, tell you all about how they eat and why they don't choose to eat the way you do, and yes, there's sometimes a joke or two, at least in the beginning.
My number one tip for you this Thanksgiving (and this also applies for the Holidays), is to go to any gathering you have with as much confidence as you can muster. Remember why you decided to make this change, why it's important to you, answer questions as best you can and always with respect and kindness, but be confident in your choice and treat the day as any other day. View the different plate you might be eating as the simple personal choice it is, and one you're perfectly entitled to make, and be your usual self. Laugh, play, dance, enjoy the day, and answer anyone who asks you why you're now eating this way with your own personal story. Tell them how you've felt by eating this way, tell them about the delicious food you've been enjoying, and don't worry about the outcome or about convincing them that this is the way they should eat too. Everyone is on their own journey with food, and just by being there, you might be that little planting of a seed or even the tiniest lightbulb moment in someone's head without even trying to.
Enjoy the day, offer the host or hostess to help and bring traditional but vegan versions of old time family favorites so everyone can enjoy them. Focus on the fun of having everyone together sharing a meal, and don't be apologetic about your choice or the fact that your plate might look a little bit different from everyone else's. In countless tables across the world there are people with dietary restrictions, people who are on special diets for health reasons, people who won't touch broccoli because it looks like a tree (yes, I have an adult friend who is happy to admit this), people who don't like raisins, or gravy if it isn't completely smooth. Your choice of eating and being vegan has such a deep impact and importance in this world, no matter what the reason for making this change was for you. You're creating ripples in so many areas, in the animal suffering you won't be contributing to, in the well-being and conservation of our planet and resources, and in your own health.
It's profound, so be proud of the choice you've made, be confident, relax on T-Day and focus on the delicious vegan food that might be there or that you yourself brought to the table. Focus on the great blessing of having loved ones still with you and have fun!
I hope you enjoyed this very comprehensive Thanksgiving tips post, and that you have an awesome day filled with yummy vegan grub, and surrounded by the people you love. We'll be sharing our own little Thanksgiving with you really soon!
And if you thought I was going to leave you without some delicious vegan Thanksgiving recipes... think again! Enjoy our Thanksgiving collection below!
You might also like...
Our Program and Courses
Take a look
Don't miss our weekly goodies!
Our best FREE content straight to your inbox