As you know, although my cooking skills skyrocketed when I studied cooking and got certified as a plant based cook, most of my skills and creativity in the kitchen was something that developed over time, and something that simply came from huge curiosity and practice. Not to mention all the wonderful and unexpected teachers I had along the way.
Most of what I know about cooking was completely self-taught and is the result of over 19 years of simply spending time in the kitchen and having the desire to get better and better and learn what I needed to learn. It's also the result of just loving food and being a serious eater! That's the funnest part.
Whenever friends come over for dinner or I listen to them talk about their cooking, I always hear the same thing, people have the firm belief that outstanding restaurant-like cooking is reserved for just a select few, and that you're either born with the gift or went to the best cooking school in Paris. They also use time as an excuse not to create varied and creative meals... "if I had more time I could make more interesting meals, but now I only cook the same foods over and over again". Sound familiar?
I also hear from people that they don't have any space in their kitchen, or they can't afford fancy equipment. For this one I have a little story to share with you. The best cook I've ever met was my uncle Aly. My uncle majored in film direction, was also a cab driver in NYC at one point, he was a writer and for most of his life worked as a journalist. He was also a musician, played at CBGB's with his band The Leisure Units, he had the most awesome voice on the planet, and other than being a sandwich counter boy at one of the most famous New York delis for a period of time, he had no formal training in cooking. In spite of that though, he became an informal student of cooking, taught me everything I know about cooking methods, French techniques and especially making gravy and the best sauces. He never once took a class, and the best meal he ever made me, other than his famous potato latkes, was made in an old cast iron skillet, over an open fire, outside in the middle of the woods behind his house. Yup! No formal training, just one pan and no kitchen!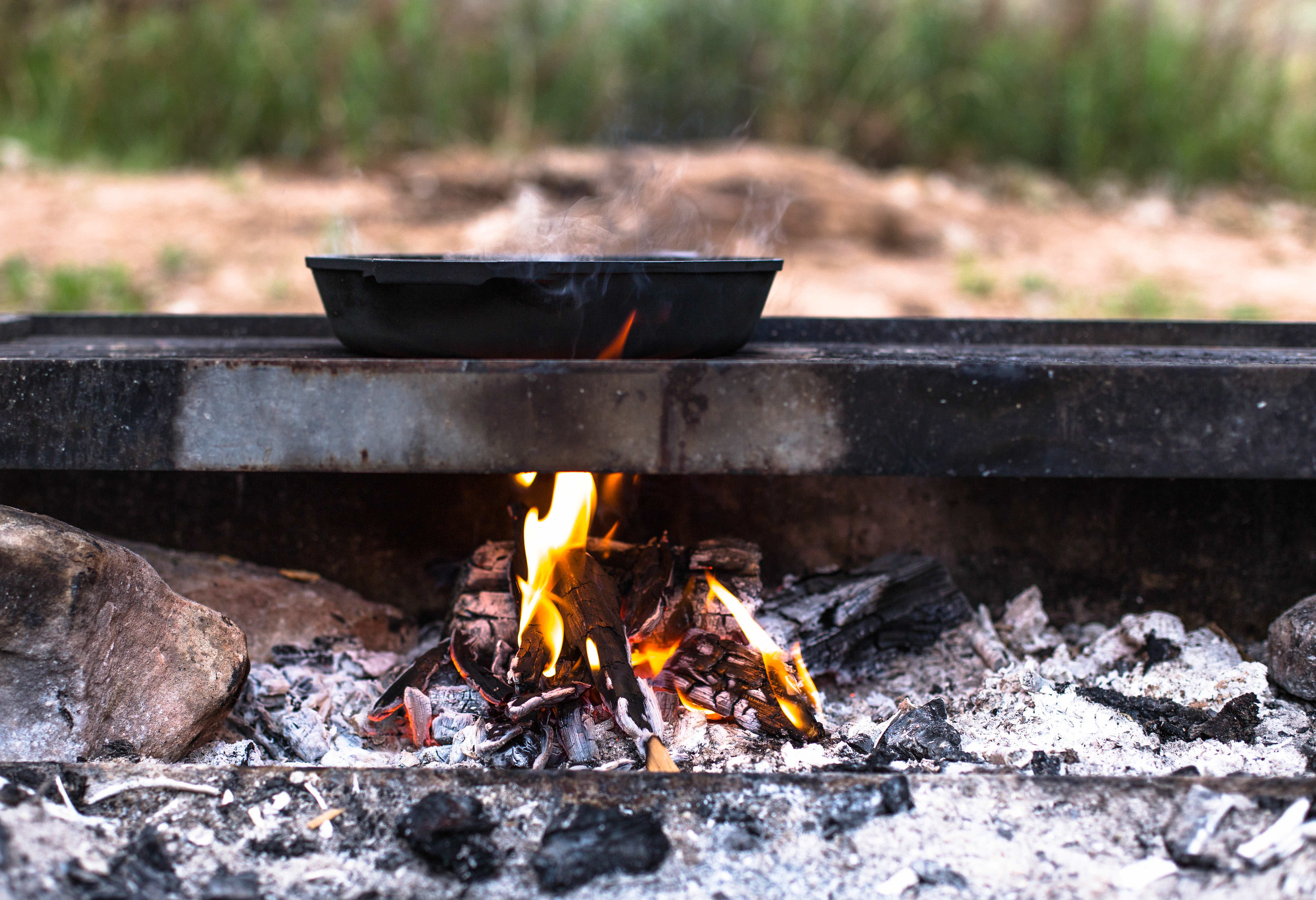 You might also like...
Our Program and Courses
Take a look
Don't miss our weekly goodies!
Our best FREE content straight to your inbox