When I was planning out this post, I first thought there would be lots of head scratching if I told you about my relationship with routine. Then I thought that there are probably many of you out there who might read about my two sided dilemma and say "yup! That sounds about right!", so let me paint a picture for you. I love and I mean LOVE having a steady routine I can depend on. I thrive on knowing what the next day awaits, and I love those great comfy feelings I get when I know which days I have time scheduled for going to the farmer's market, or to the movies, or when a hike is coming so I can spend quality time with my dogs and my husband. I love being able to plan things out and having a written schedule really helps me focus and get things done. I love the calm that comes with knowing where life is at the moment and where it's going, and I stick to my people for life. In a way, I find that sticking to what I know and what feels comfortable is right up my alley. I am however, also very prone to get extremely moody and feel overwhelmed when I've had the same exact routine or structure for too long. I start to fret, begin feeling anxious and less energized in the morning upon waking, and I find my mind wandering, I feel unfocused and uneasy. It took me years until I finally understood what was going on, I was stuck in a rut and I needed a boost of variety to bring me back to normal. Knowing that I could get a little bag of tools I could whip out at any time gave me the biggest sense of relief, and that's what I'm going to share with you today, and at the end of the post we're also giving you free access to our online resource library filled with extra support and inspiration.
So here's the real head scratcher... how can someone who NEEDS and loves routine, adores going to the same restaurants and places, has been in the same relationship for years, and loves a schedule she can tick things off of, also need a complete turnaround? I'm here to tell you that it happens. So many people feel completely comfortable with doing the same thing every day and suddenly enter a period of feeling unmotivated and as if your energy was completely taken away from you.
If you're one of them, I call people like you and me:
The-mix-it-up-routin-ers.
This happens with our cooking and eating habits, our social engagements, our daily work routine, our relationships, our exercise habits and even with our physical home and work space. Before you're stuck in one of these ruts and feel it's time to re-route your entire life, change your job, move to another city, buy a new house. dump your partner in crime, let me ease your mind in saying that the uncomfortable feelings you're experiencing have little to do with what is outside and have more to do with what is inside. The weird thing is, it's precisely little outside changes that are tangible that are going to help you feel replenished and like you're ready to kick it into high gear once again. Of course there are situations in which a big life shift is required, but I'm talking about that sudden change of mindset from "everything's great" to "what the heck is going on with me this week?".
The truth is we're so overwhelmed with outside input, information, expectations (from others and self imposed), deadlines and media overload that our minds get stuck and feel completely taxed and filled to the brim. There is no better way to come back from this than to empty it out, kick what doesn't serve you, and fill it up with new, inspirational and motivational cues.
I want to share with you the tiny and seemingly meaningless things you can do that will take you out of your uncomfortable rut and back into a happy routine that you love and makes you want to jump out of bed in the morning, cook up a yummy storm, exercise your heart out, and live your life with a kick in your step.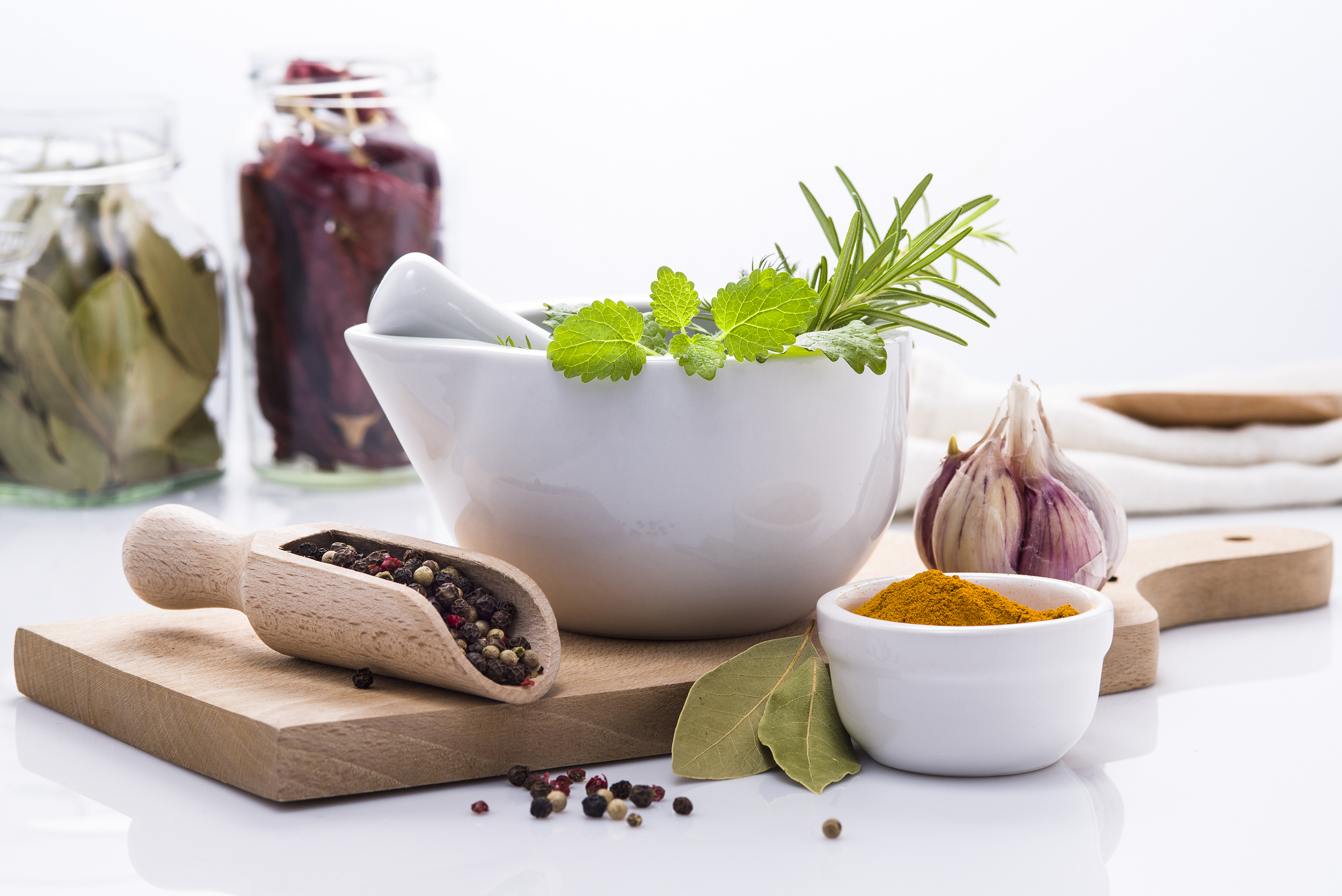 Cooking
Set a day in your calendar called "New Recipe Day". Go through your pinterest account (or get some ideas in ours here!), cookbooks, favorite websites and if you're a member of My Brownble pick a new video or recipe you've been dying to try and make it. The browsing alone will give you a total creative boost, and you'll have a ton of new ideas, and actually making a new recipe a week will add so much variety into your diet.
Go to a farmer's market and buy what catches your eye. Then either find a recipe for this ingredient or improvise and see what other flavors and ingredients you already have in your fridge that might go well together. Let go of the pressure to create a perfect meal. This is supposed to be homework for your senses.
Join a cooking club or get together with friends to cook once a week or once a month and share the experience together.
Organize your kitchen, including the drawers cupboards and fridge. This is the most powerful tool in my opinion, and it completely makes you want to get in there and cook delicious meals.
Change the place where you keep your kitchen utensils, plates, glasses, etc. Swap them around, go crazy! If you were ever one of those kids that enjoyed the feeling you got when moving furniture around in your bedroom then you'll totally get where I'm coming from.
Go to a specialty store and buy some new spices or cooking staples. My favorite cooking booster is going to a local olive oil specialty store and splurging on things like truffle oil or sun-dried tomatoes, tapenades and other veggie spreads.
Go to a kitchen supply store and buy those things you really need and have been postponing. Toss that non-stick skillet that was last non-stick in 2003, replace that vegetable peeler that makes you want to throw carrots out the window.
Sharpen your knives... Sharpen your knives people! Don't even get me started on this one. It's only when you bring a newly sharpened knife home and cut into a tomato that you'll understand why this one is so important. Don't be surprised if the iron chef hiding inside you suddenly comes out.
Dive into new cuisines or flavor profiles. Hello curry pastes and powders!
Look online at the menus of restaurants and get ideas for new flavor pairings and sides you might have never thought of before. This is a regular habit of mine, and I get so much inspiration from the great vegan restaurants that are out there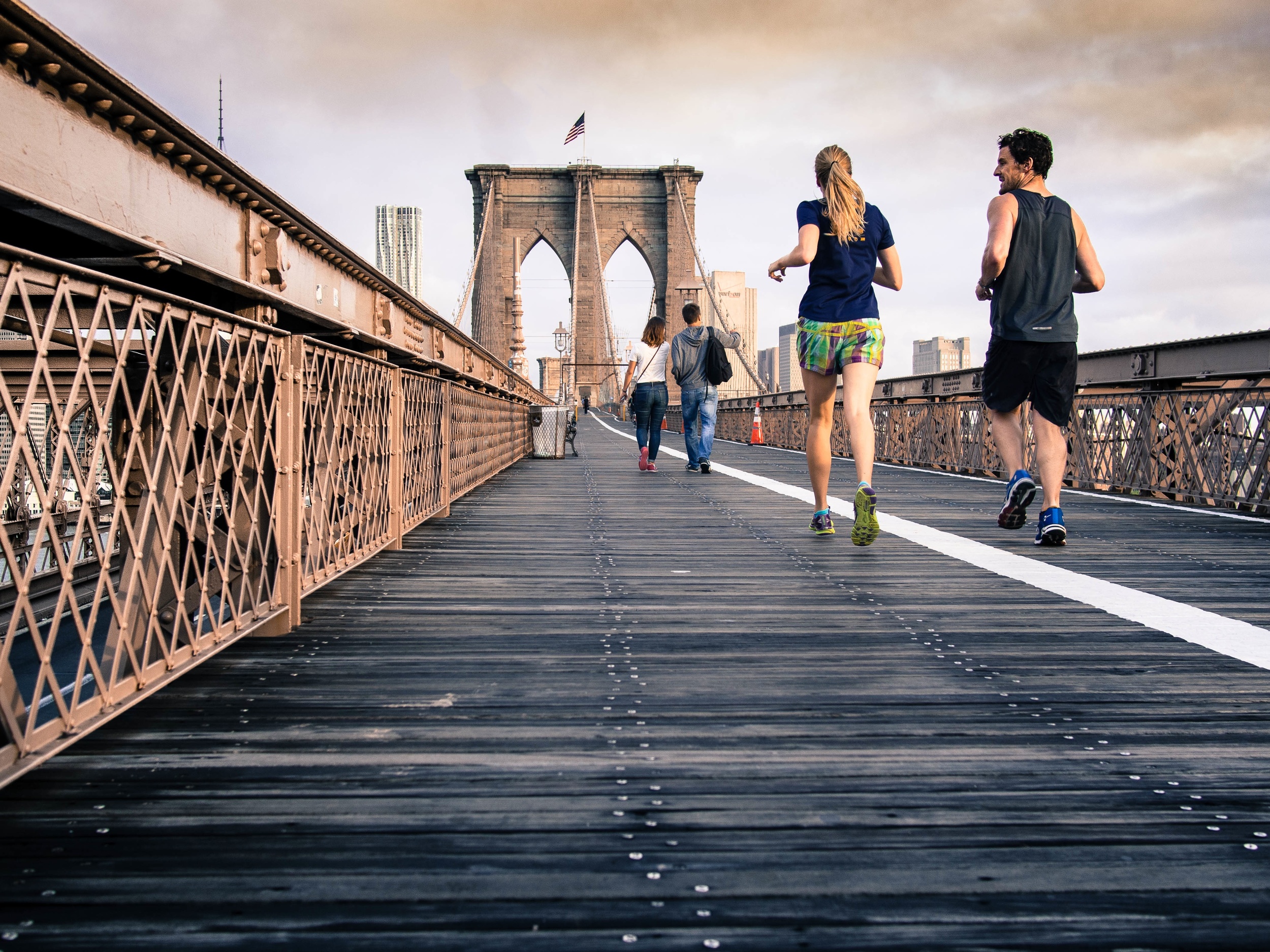 Exercise Habits and Being More Active
Head out and get some fresh air if the weather allows. Especially if you have access to a little piece of nature. Walking or hiking are the coolest form of exercise and they couldn't be simpler and cheaper! If you love to run, run! Love to swim? Swim! Do what brings you joy.
Try a new online workout. There are hundreds of free workouts you can do in your living room. I love Beach Body which has hundreds of classes, and Daily Burn is another great one. You'll find special access to our workout library through the button at the end of the post with plenty of online exercise classes you might enjoy.
If you have a gym membership, sign up to that class you always take a peek into but have been too shy to try. If you hated it, try one that is totally different! There's nothing better for sticking to an exercise routine and avoiding the rut stage than mixing it up and doing something you truly enjoy.
Take a break by trying a calming exercise like walking or restorative yoga for a few days. We often put too much pressure on ourselves and take our bodies to the limit. No wonder we feel like never doing a workout again! A few days of a calmer exercise will make you crave that variety between breaking a sweat and easing into it. My favorite yoga teacher for this with free youtube classes that simply make you feel GOOD, is Yoga with Adriene and also Colleen Saidman.
Enlist a buddy so you can keep each other uplifted and supported while you incorporate movement into your routines doing something you both love. You'll get a double whammy of social connection and feeling energized through movement that will give you such a boost!
Mixing it up (as in what you do for exercise each day), and taking a full day's rest or even a full week's rest when you need it, are the best tools I have for breaking a rut. Usually I'm either in need of some more activity and want to break a sweat doing something fun, or I really need a rest and I let myself take it.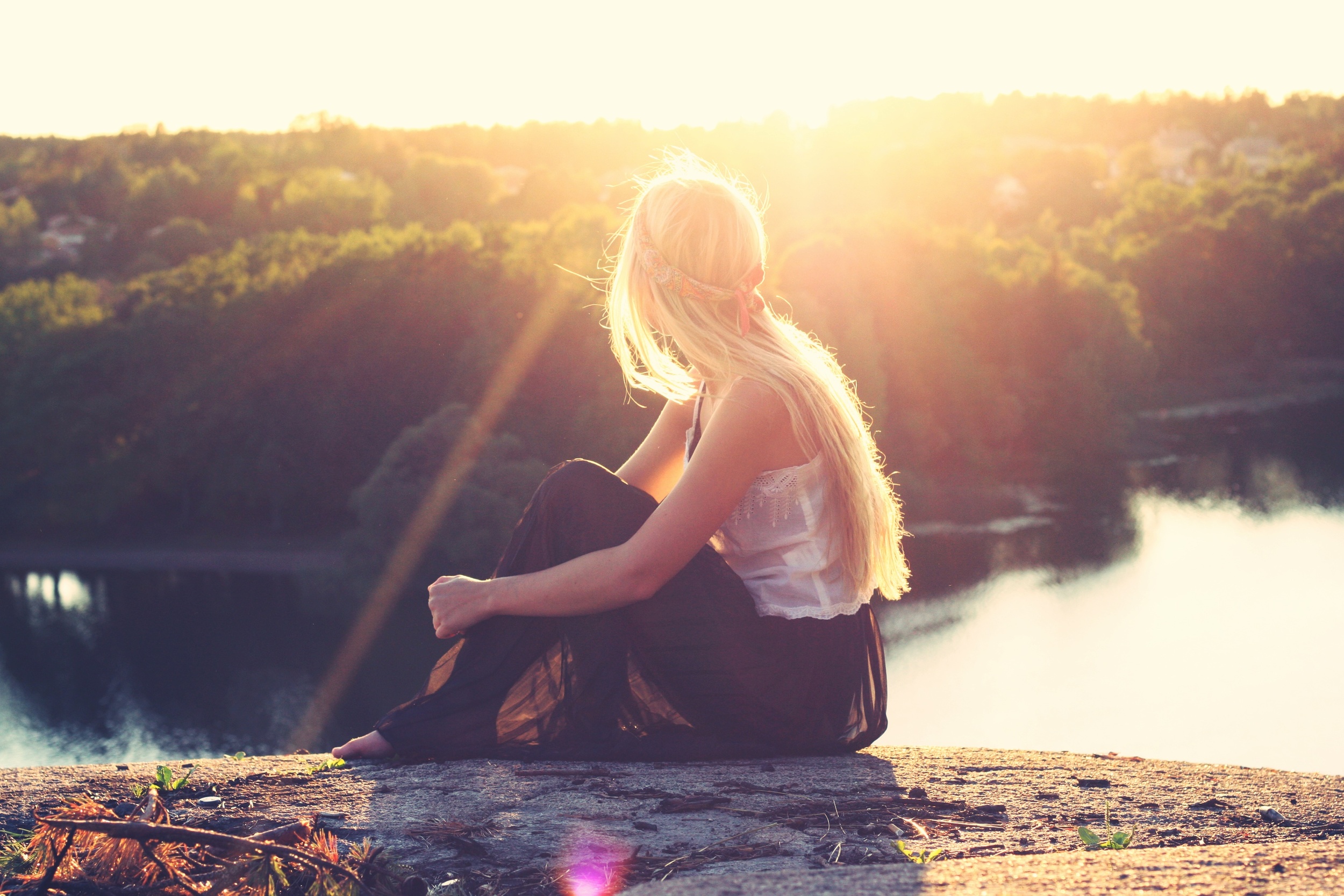 Life
Tidy up your house. You won't believe what a good session of organizing and donating old stuff will do to your "get out of this rut" efforts. Clean your house, open the shades and your windows and enjoy the peace.
Change your furniture around. This always did wonders for me as a kid. It will give you that jolt of new information when you walk into the room and will immediately give you a boost of energy and in your mood.
Spend time in nature. Go for a hike, a walk in the woods, or just go on a picnic under clear skies and feel the grass beneath your feet (take your shoes off!). This is a big one for me, and I always feel like they've injected me with life when I return.
Spend time with animals. Whether you cuddle next to your furry loved ones, visit a farm sanctuary or volunteer in a local shelter, there's nothing like the kind love animals give us. My dogs have been my greatest teachers, and I have a daily ritual with them of playing on the floor and simply being there in the moment with them. It's like food for the soul, and nobody deserves a chunk of your time more than they do.
Volunteer, if even just for a day. We often lose sight of the fact that in most cases we're one of the lucky beings on this planet. It does wonders for our appreciation of the blessings we all have. If you can't volunteer right now, take a moment to feel gratitude. This can happen quietly while you take a moment to focus on what you're grateful for, during your mindfulness practice if you have one, or simply write out a list in your journal! Feeling grateful is powerful and great at taking you out of a rut.
Speaking of a gratitude list and writing, write your rut away! Journal, especially early in the morning. Write down everything and anything that comes to mind. From your grocery list, to last night's fight with your partner, to your most secret hopes and dreams. Do it again the next day. Writing brings about magical things. Probably because you're doing exactly what I mentioned before, emptying out the well and filling it back in with your new daily rituals and adventures.
Go on a new adventure in your very own city. I personally love this one since my city is so big there are so many places I have never explored before. Get on the bus or subway, get off at a stop you normally never get off at, walk around and explore.
Meditate. I know you've heard this a thousand times but why aren't you listening? I know why, because I was one of you, until I discovered that even just 10 minutes of a mindfulness practice in bed or my sofa in the morning gave me a completely different day. For me, the best way to get started is to follow a guided meditation. I love the free Palouse Mindfulness course, and the app Calm, there are also countless guided meditations on youtube.
Stop and I mean stop. For one day... do nothing (are you sensing a pattern here?). There's nothing better for the soul than a good day's rest. I always wake up the next day feeling like a total superhero, and many times a rut is just your body's way of telling you you're seriously overdoing it. Sleep and rest are so underrated in today's world, when in fact the lack of them can have massive negative effects on your body and your ability to stay healthy and especially happy.
I hope you've enjoyed some of the tips and tricks I keep in my tool belt for those days or weeks in which I really need to change things up in order to keep enjoying my daily routines.
As promised, whenever you need even more support, motivation and inspiration I love finding amazing books or films to put me back into full gear, and since I love to move, I love trying new exercise classes I can do from my very own home so I've included my favorites in our workout library section as well. Here are some of our favorites...
***If you're a member of any of our programs or courses, you can access it through your Library***
Do you ever find yourself in a rut? What do you do to get centered and get back on track?
Share your story in the comment section below!
You might also like...
Our Program and Courses
Take a look
Don't miss our weekly goodies!
Our best FREE content straight to your inbox