Let's face it, smoothies are in because we've finally found a way to make adult milkshakes and have them any time of day. For some it's an excuse to have a post workout boost of nutrition, for others it's the ideal meal on the go. For some of us smoothies are all about piling on the veggies to make sure we're getting plenty of greens and other nutrients throughout the day. For me though, although many of these reasons play a part, I love the silky smooth texture, combined with its really cold temperature, and of course, having something sweet yet nutritious.
Smoothies rock!
If you're like me though, you've settled on one or two that you really love and keep making them over and over again. Today's post and episode is all about mixing things up. Just like we've done with our food pairings episodes (here and here), I'm going to share some yummy combinations, or flavors that go really well together when it comes to smoothies, we're also going to talk about smoothie architecture (yes that's a thing!), tricks on getting the perfect texture and more. Last but not least, at the end of this post I'm providing the link to our brand new FREE breakfast and brunch classics course, in which you can get our "Brownble's Guide to Smoothies" Printable, an adorable pdf printable that is meant to serve as instant inspiration for your smoothies. You can stick it to your fridge, glance at it and blend away!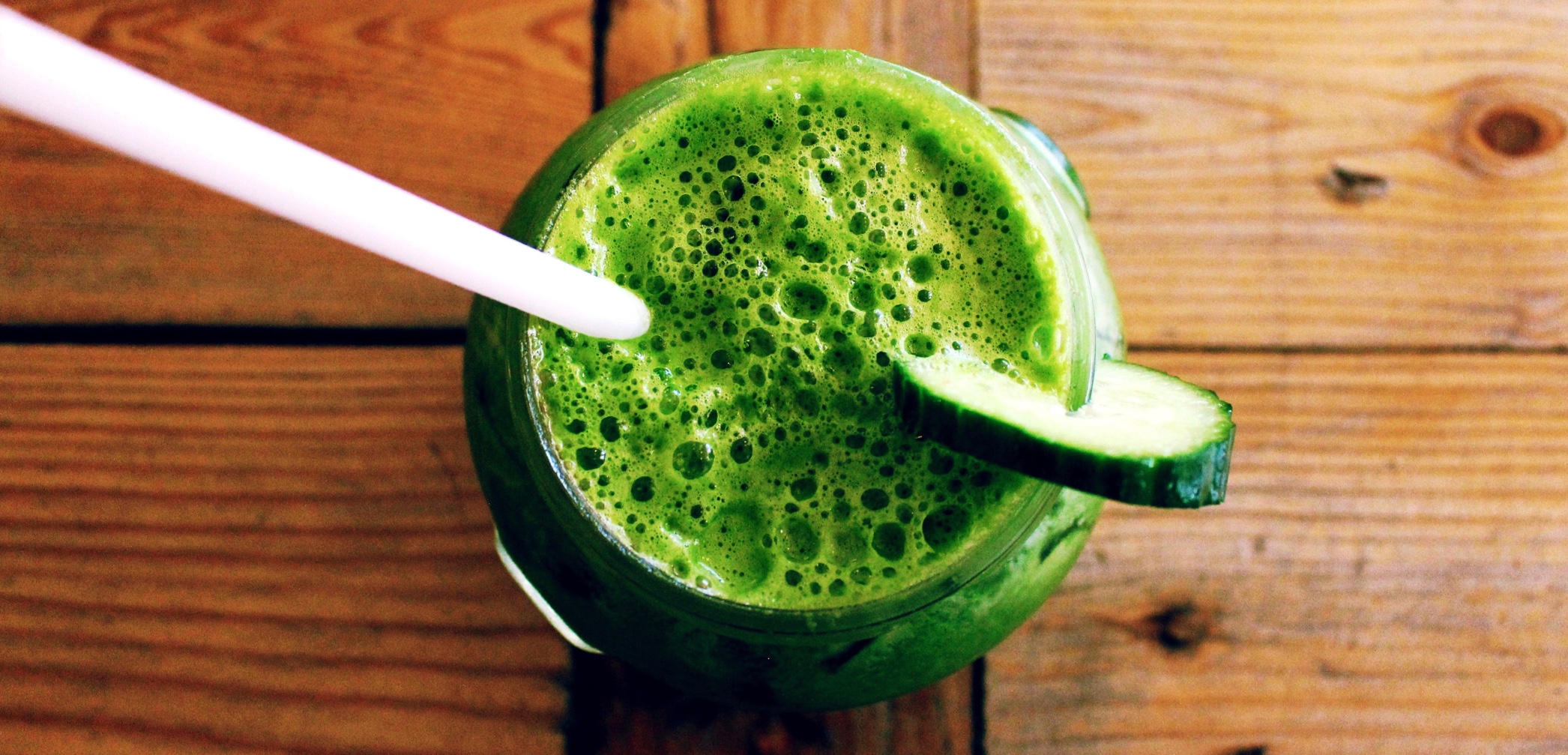 The architecture of a good smoothie: Temperature · Texture · Nutrition · Yumminess
Temperature
If you're a smoothie fan, you know that temperature is beyond important. A lukewarm smoothie will not only be weird to drink, but it doesn't let the sweet flavors shine through, meaning you can often get hints of flavor of the separate components, as opposed to a unified scrumptious drink.
Tricks for getting the perfect temperature:
Freeze your non-dairy milk in ice cube trays, and once frozen, add them to baggies and keep them in the freezer. This will help chill your smoothies without watering them down with standard ice cubes.
Freeze the fruit you'll be using. Bananas, cut into chunks and berries are my two favorites for freezing and adding directly from frozen to your blender. This trick will also help you save a ton of money, since you can buy fruits at the peak of the season and freeze them for later use. It also helps with getting organized since you can prepare some smoothie baggies with the ingredients you'll need for one smoothie, freeze it at the beginning of the week and just add it to a blender whenever you want one!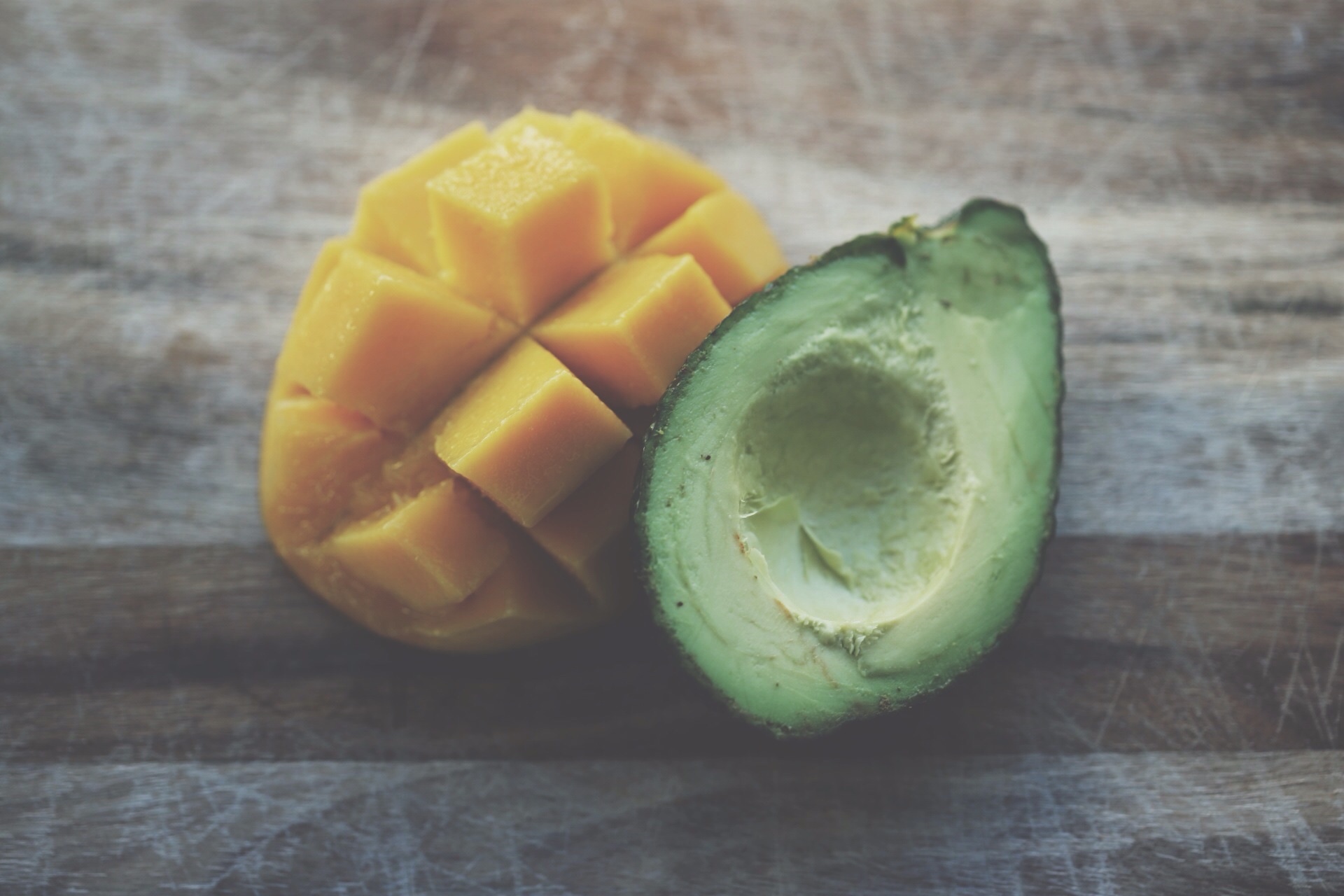 Texture
Texture is also very important in a smoothie, the perfect one being a very silky, perfectly blended but rich consistency. Think milkshake but with lots of fruits and veggies instead of the ice cream.
Tricks for the perfect texture;
Think of a thickener for your smoothies. My favorites are bananas, mango and coconut (either meat or unsweetened flakes).
Choose a thick non-dairy milk for your smoothies to add extra richness. My favorites are calcium fortified soy milk, almond milk or coconut milk.
Add a creamy boost sometimes by adding one or two tablespoons of your favorite nut butter.
Although we'll discuss protein powders or others nutrient powders in the nutrition category, adding these will also add great texture to a smoothie since they help thicken it up.
Adding flaxseeds or chia seeds will also add some thickness and body, besides all their wonderful nutritional benefits. These have powerful thickening capabilities so make sure you use a bit more liquid in the smoothie than you normally would.
Add a bit of avocado to a green smoothie that needs a bit of thickening up.
Use papaya as a base if you like the taste.
Add some non-dairy yogurt to your smoothie. This will not only add richness and thickness, but it will also add probiotics to your drink, which are great for your gut health and immunity.
Add some oats for a silky and sweet texture, perfect for taking breakfast on the go too.
Blend your smoothies well, this will ensure you don't get any chunks and you'll have the silkiest texture.
Nutrition
Smoothies are the perfect excuse for one of those nutritional recommendations we have as vegans, and that is that we should be consuming as many calcium rich green leafy vegetables as we can, with a recommendation of three servings per day. Unless you're overloading on salads and kale chips, some of us find smoothies the perfect helper when it comes to drinking our green leafies early in the morning.
Smoothies are also a great excuse to get some healthy fats, omega 3 sources like chia seeds and flaxseeds, as well as a wonderful excuse to add in an additional protein source for the day.
Here are some of the nutritional boosts I love to add:
Lots of fiber in the form of fruits and vegetables: From the antioxidants in blueberries to the iron in spinach, smoothies are a great way to add fiber, vitamins and minerals by piling on the fruits and veggies. We'll explore some yummy combinations and pairings below!
Lots of green leafy vegetables for iron, calcium and other minerals: My top sources both for their nutrition and for their flavor are kale (both curly and dinosaur), swiss chard, spinach, collard greens and romaine lettuce. Even adding the leftover stems of broccoli (preferably from frozen which makes the taste much milder), can add so much nutrition and an extra dose of calcium and other nutrients. Another great source of calcium is adding some tahini or almond butter to your smoothie, which will also help cream it up.
A protein source: This can be in the form of your favorite plant-based protein powder (my favorites are hemp, rice and especially pea protein), hemp seeds, spirulina or chlorella (seaweed powders that are basically nutritional powerhouses!), peanut butter and soy milk.
Add some omega 3s: This can be in the form of chia seeds or ground flaxseeds, and many protein powders nowadays also provide sources of these essential fatty acids.
Add extra antioxidants: Besides all the wonderful antioxidants found in fresh fruits and vegetables, spices are a great way to add not only a kick in the pants, but also some ninja nutrition. You only need a pinch and they can help add variety too! Some of my favorites include: turmeric, cinnamon, cloves, ginger, nutmeg and cayenne pepper (a little goes a long way with all of these).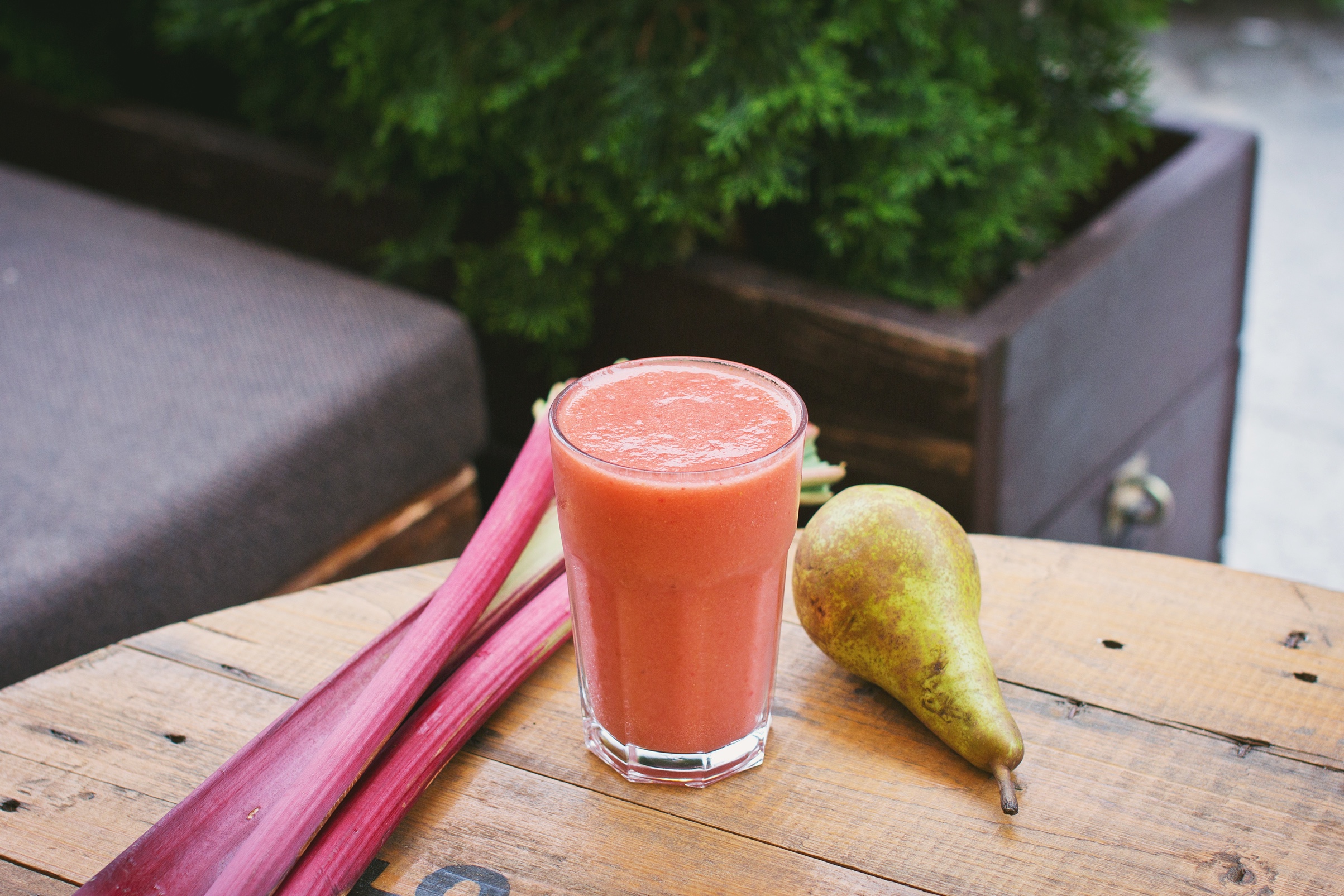 Yumminess
You can have the most nutritious smoothie in the world, but if it doesn't taste delicious, you just won't drink it! Remember my motto, food is supposed to fuel your body and also bring joy to your soul!
Make sure you're adding some delicious goodies to sweeten things up and make it delicious. Some of my favorite additions to make smoothies interesting and sweet are:
Adding a slice of pear for instant sweetness.
A drizzle of agave or maple syrup.
A couple of pitted dates.
Brewed coffee for an extra pick me up.
Cocoa powder (always add a pinch of sea salt when using this to add even more flavor).
Vanilla extract.
A few grapes.
Pitted cherries.
A drizzle of molasses (which also provides an iron boost).
Using rice-coconut milk (the most delicious thing ever when it comes to smoothies).
Very sweet pineapple, especially when combined with coconut milk.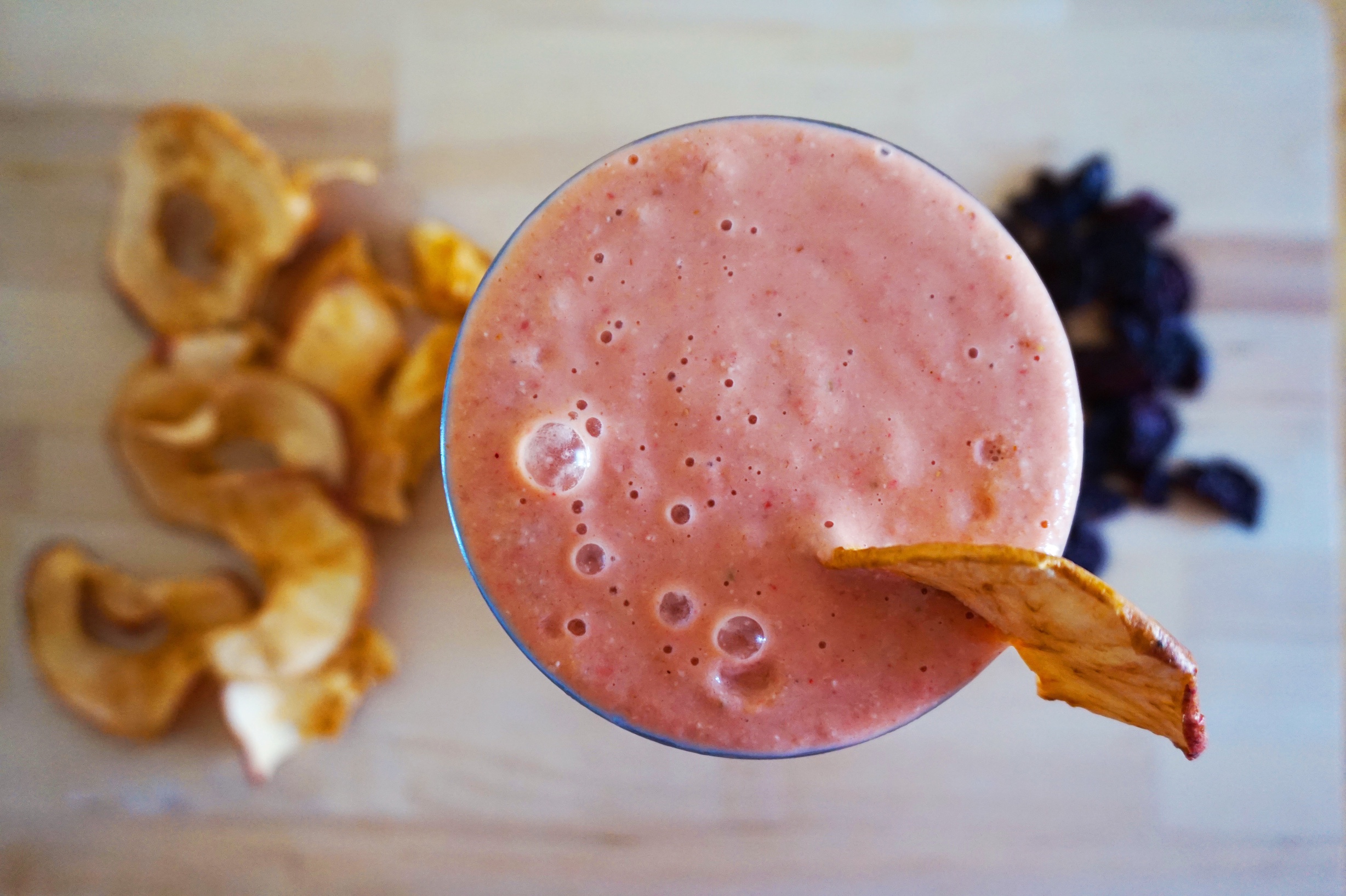 Unique and yummy smoothie pairings
You know me and my deep desire to be a name creator right? Aka, the person in charge of naming colored pencils, or the colors of fabric in clothing catalogues, naming pets and naming appliances? Yeah... I'm that kind of person.
Keep in mind that these are just ideas of great pairings that you can add to any other veggies or fruits you're using, your favorite base, non-dairy milks, green leafy vegetables, protein, etc. These are jumping off points to then include your favorite additions and blend up your smoothie:
Add your favorite non-dairy milk, greens and additions to these yummy combinations:
The colada : pineapple with coconut milk, coconut meat or flakes.
The cherry garcia : pitted cherries, banana, dates, chia seeds and cocoa powder.
The rainforest: lots of greens, cucumber, a squeeze of lemon juice, green apple and a slice of pear or your favorite sweetener.
The tangerine dream : Tangerine, hemp hearts and peach or nectarine slices.
The banana split: Banana, strawberries, cocoa powder and a couple of dates.
The green goddess: Banana, lots of kale, pineapple.
The coffee addict: brewed coffee, cherries or mixed berries, vanilla extract and agave or maple syrup.
The crazy kiwi: Romaine lettuce, kiwi, green grapes.
Under the sea: Kale, spirulina, banana, dates and berries.
The blue lagoon: Blueberries, blackberries, spinach, a bit of spirulina or chlorella, your favorite sweetener.
The monkey: Hemp hearts, banana, mango, frozen broccoli stems, dates or your favorite sweetener.
The apple strudel: oats, apple or unsweetened apple sauce, dates, cinnamon and nutmeg.
The pb and j: Peanut butter, strawberries, banana and vanilla extract.
The ladies who lunch: carrot juice, orange or tangerine, ginger, dates.
The pink flamingo: watermelon, cucumber, grapes, fresh mint and a squeeze of lemon.
The tropical paradise: banana, kale, papaya and a squeeze of lemon or lime. Green grapes, dates or your favorite sweetener if needed.
The summer cool down: Romaine lettuce, cucumber, lemon, ginger, green apple, some green grapes and fresh mint.
The Japan-easy: banana, pineapple, your favorite greens, matcha green tea powder.
The 1950s milkshake: Banana, cocoa powder, protein powder, rice-coconut milk, spinach and strawberries.
These are just some ideas of flavors that go really great together. To these you can add your favorite non-dairy milks, additional fruits and veggies, a sweetener to make it to your liking, protein powders, seeds, etc. Make them your own.
Our Smoothie Printable
If you're inspired and want to start creating your own variations, we've created a yummy pdf printable with all of these categories and even more options, so you can mix and match and have it right in your kitchen for easy access. It's one of the printables in our FREE breakfast and brunch classics course, which you can sign up for below!
Do you have any favorites when it comes to smoothie pairings? Leave them in the comments below!
You might also like...
Our Program and Courses
Take a look
Don't miss our weekly goodies!
Our best FREE content straight to your inbox