It's time for part 3 of our vegan barbecue series! In part 1 we talked all about vegan meatiness and marinades, part 2 was all about the basics of grilling perfect vegetables and making sides and salads to go with your meals, and today, for our last installment, it's time for some yummy drinks (boozy and PG 13 or less), and of course dessert.
Although I'm a firm believer that if you have a barbecue and are in the habit of using it, any meal of the week is an excuse to pop it open and do some grilling. However, today's ideas for vegan drinks and vegan desserts for barbecues are especially perfect for when you're entertaining.
In a previous post and episode on easy peasy vegan entertaining, I told you all about how my mother was the dinner party queen! A little personality trait that I of course inherited. We tend to think that entertaining needs to be about a perfectly flawless dish where no errors are acceptable, but in reality, entertaining is all about giving your guests a new and memorable experience. An afternoon or evening that's all about new experiences at the table. To me this means fun, and although we've been having plenty of fun in this series so far, the perfect "fun additions" to a barbecue are drinks and desserts. Today I'm on a mission to show you why that is the case and give you plenty of ideas.
Ideas for Fun Non-Alcoholic Drinks for Barbecues
Classic Lemonade or Pink Lemonade.
You know the drill, lemon juice, water and a sweetener, and although traditionally-made pink lemonade uses grenadine, you can also blend up traditional lemonade with watermelon or some raspberries, strain it to remove the seeds if using raspberries and make an all-natural version. Add lots of ice to the blender and turn it into a delicious slushy.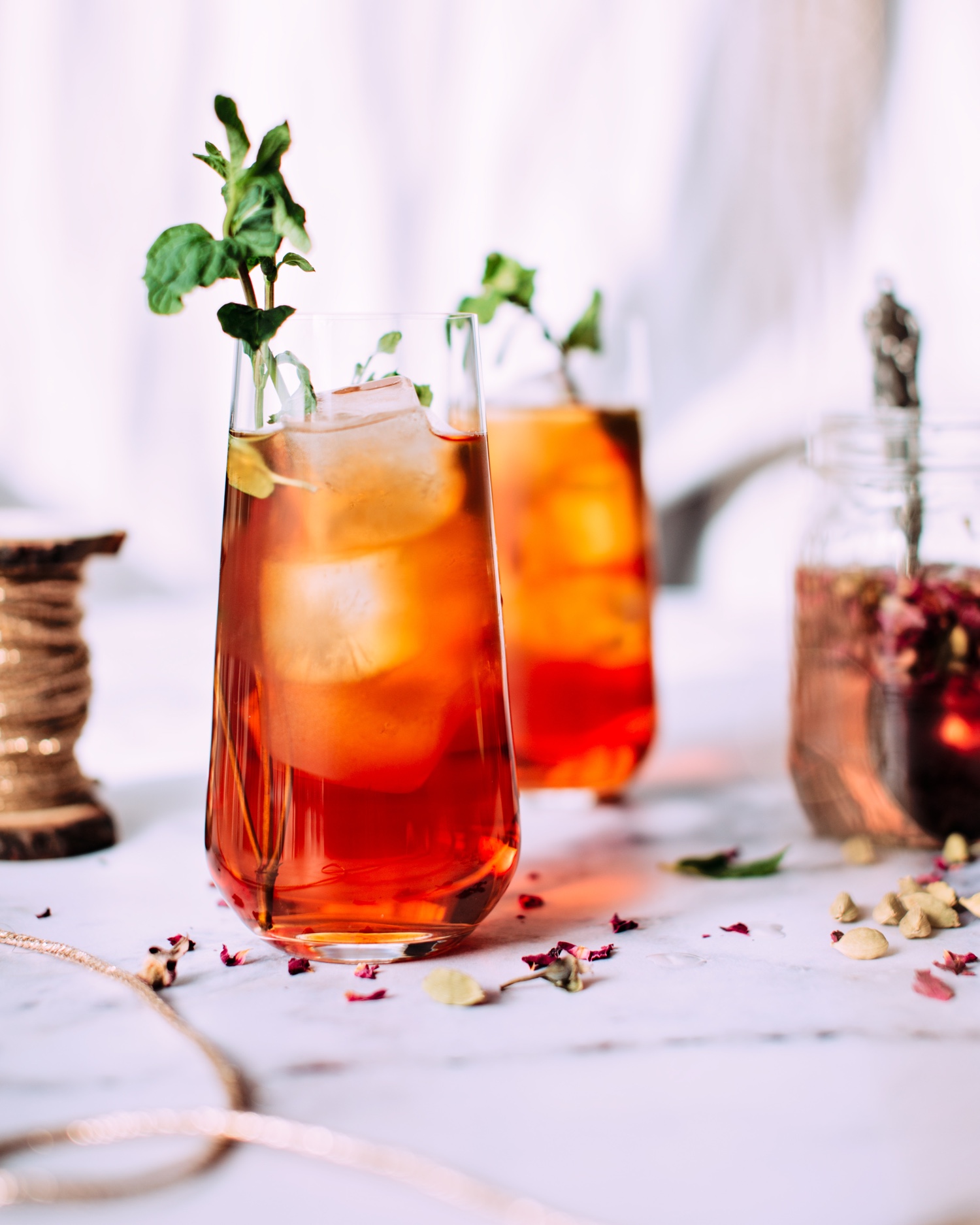 Sweet Tea or Regular Iced Tea
A Southern classic and delicious for good reason. It's refreshing, sweet, and perfect for the summer months. True southerners will tell you that by sweet tea they mean SWEET tea! Meaning, if it's too sweet for your liking, make traditional iced tea with less sugar or sweetener and let people sweeten it further if desired. In one of my favorite films of all time, Steel Magnolias, Dolly Parton's character calls sweet tea "the house wine of the South", and it's truly a staple in the Southern States of the US. It's as simple as steeping several tea bags in boiling water, whisking in sugar or the sweetener of your choice, adding a pinch of baking soda (a secret ingredient to help smooth out the tannins in tea and help it taste less bitter!), adding additional cold water once it's done and letting it chill in the fridge. I love adding peach or nectarine slices to my iced teas, but you can add lemon slices as well, although traditional sweet tea is served as is, really chilled and with ice.
Green Tea Mint Slushy
Make some green tea, add it to a blender with some fresh mint leaves, a bit of agave and lots of ice and blend away. It's divine for barbecues.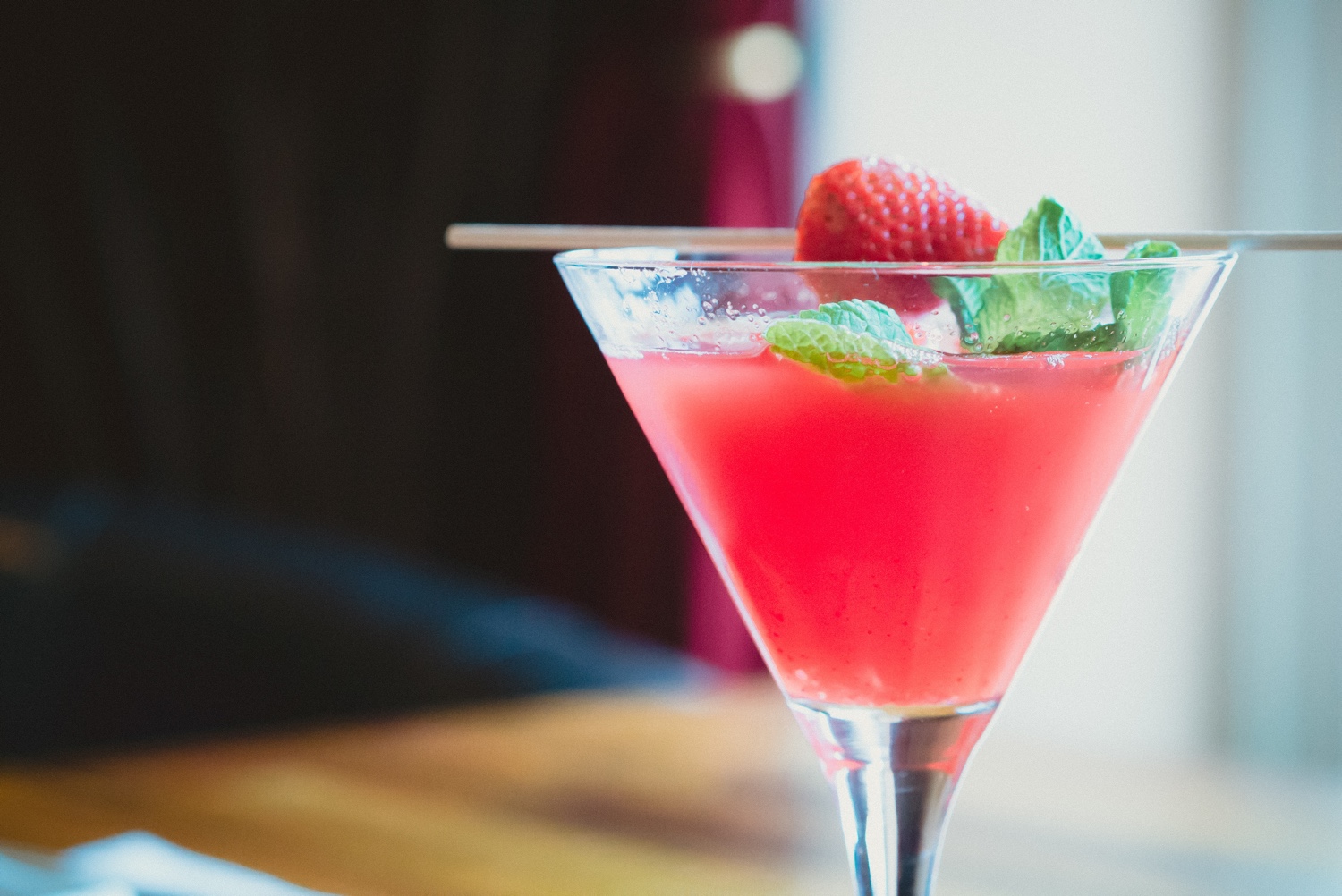 Bubbly Watermelon and Lime Slushy
Add watermelon, sparkling water, a squeeze of lime, some mint leaves and ice to a blender. Blend until you have the texture of a frapuccino. Serve in martini glasses with a lime wedge on the side.
Black and Blue Virgin Mojito
Smash together some lime, brown sugar, blackberries, blueberries and spearmint together, add sparkling water and serve topped with extra berries in a tall glass. Transform it to its non-virgin counterpart by adding some white rum to the mix.
Boozy Alcoholic Drinks for Barbecues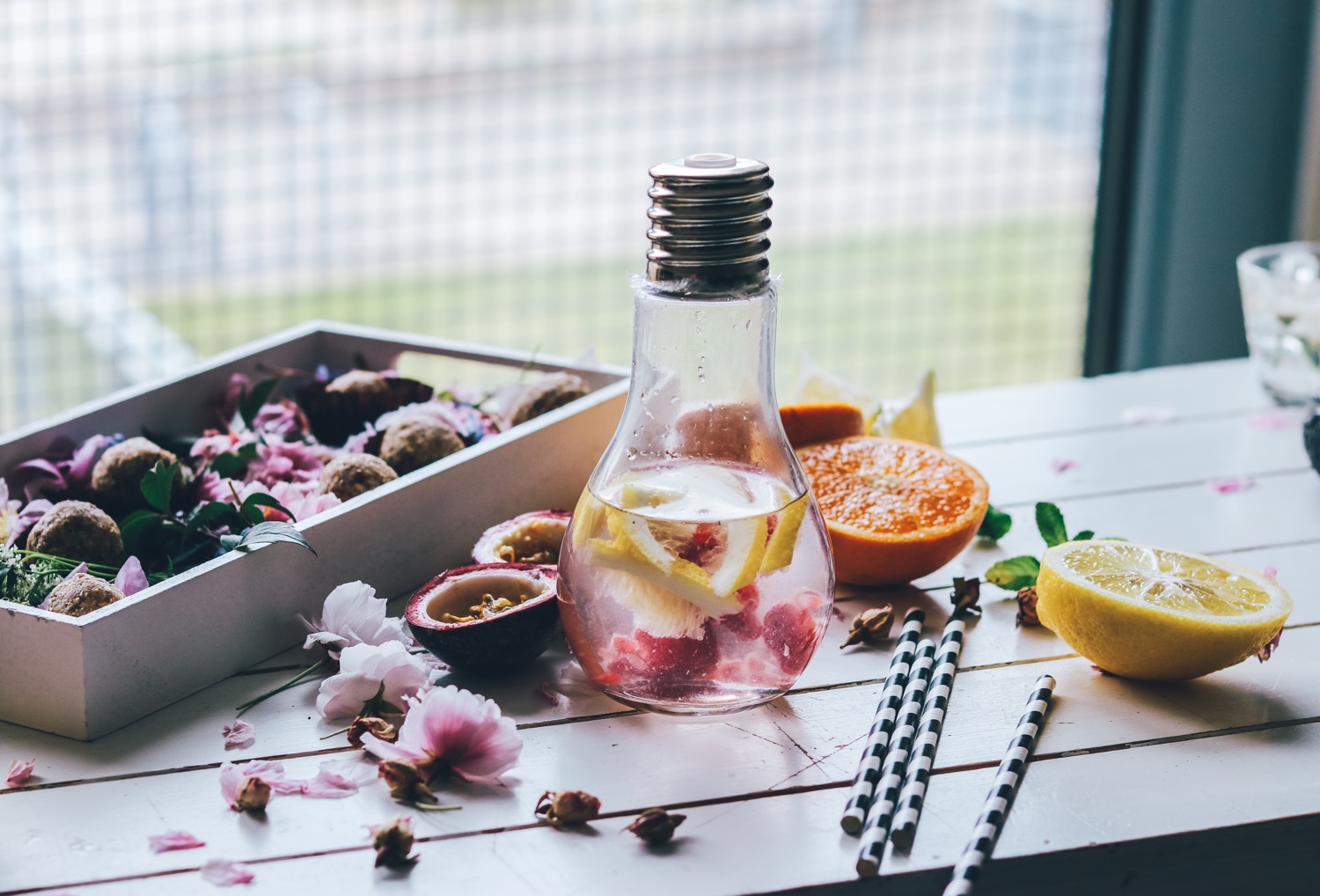 Strawberry Nectarine Moscato Punch
Make a punch style bowl with sliced strawberries and nectarines, add some white or pink moscato wine (a very sweet dessert wine), and serve in small prom style punch glasses.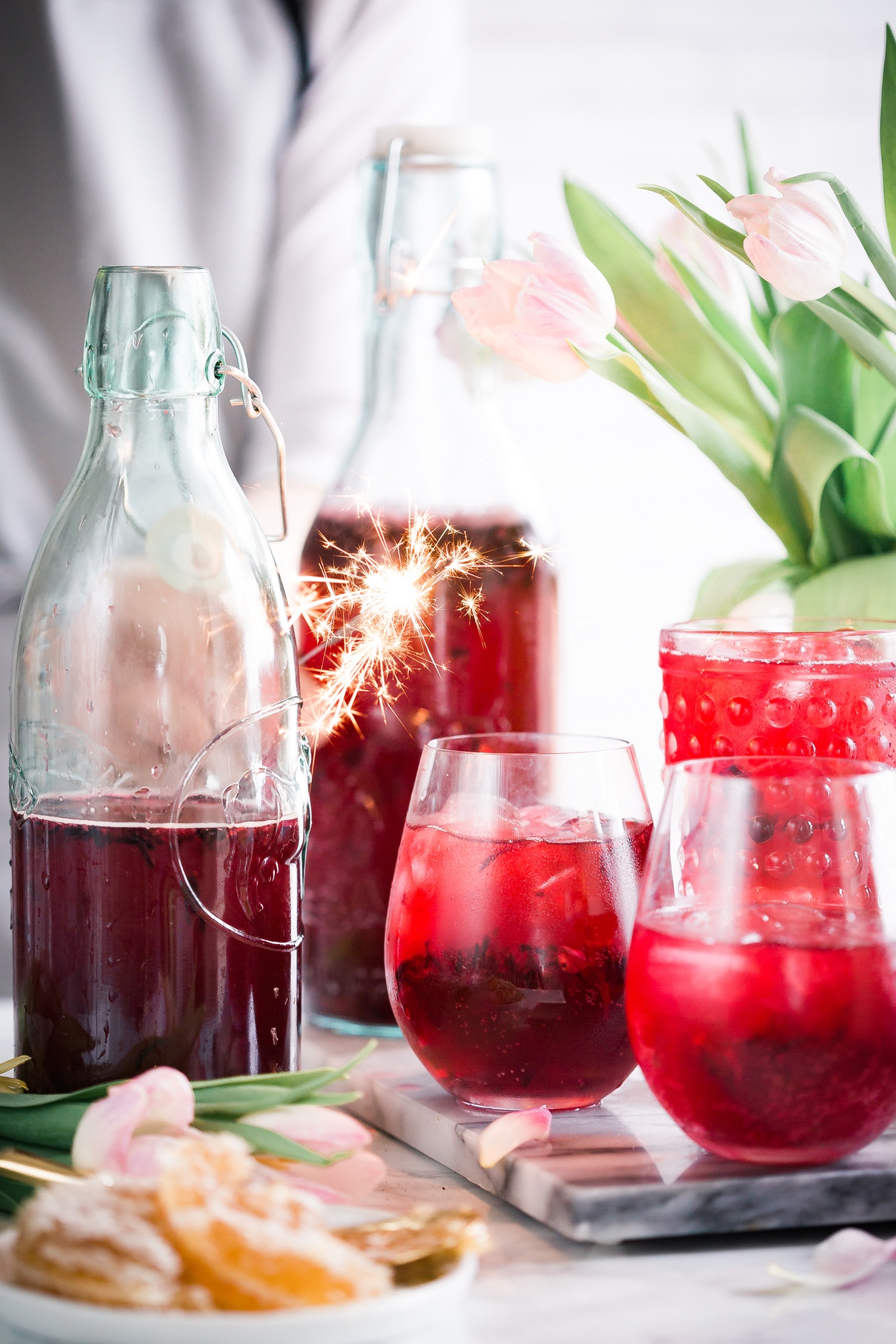 Cherry-Apple-Strawberry Gingery Sangria
Combine white wine, ginger ale, pitted and halved cherries, cubed or sliced pink lady apples, sliced strawberries and serve with a wedge of lemon.
Boozy Pink Lemonade
Blend together some lemonade, watermelon, vodka, ice and serve!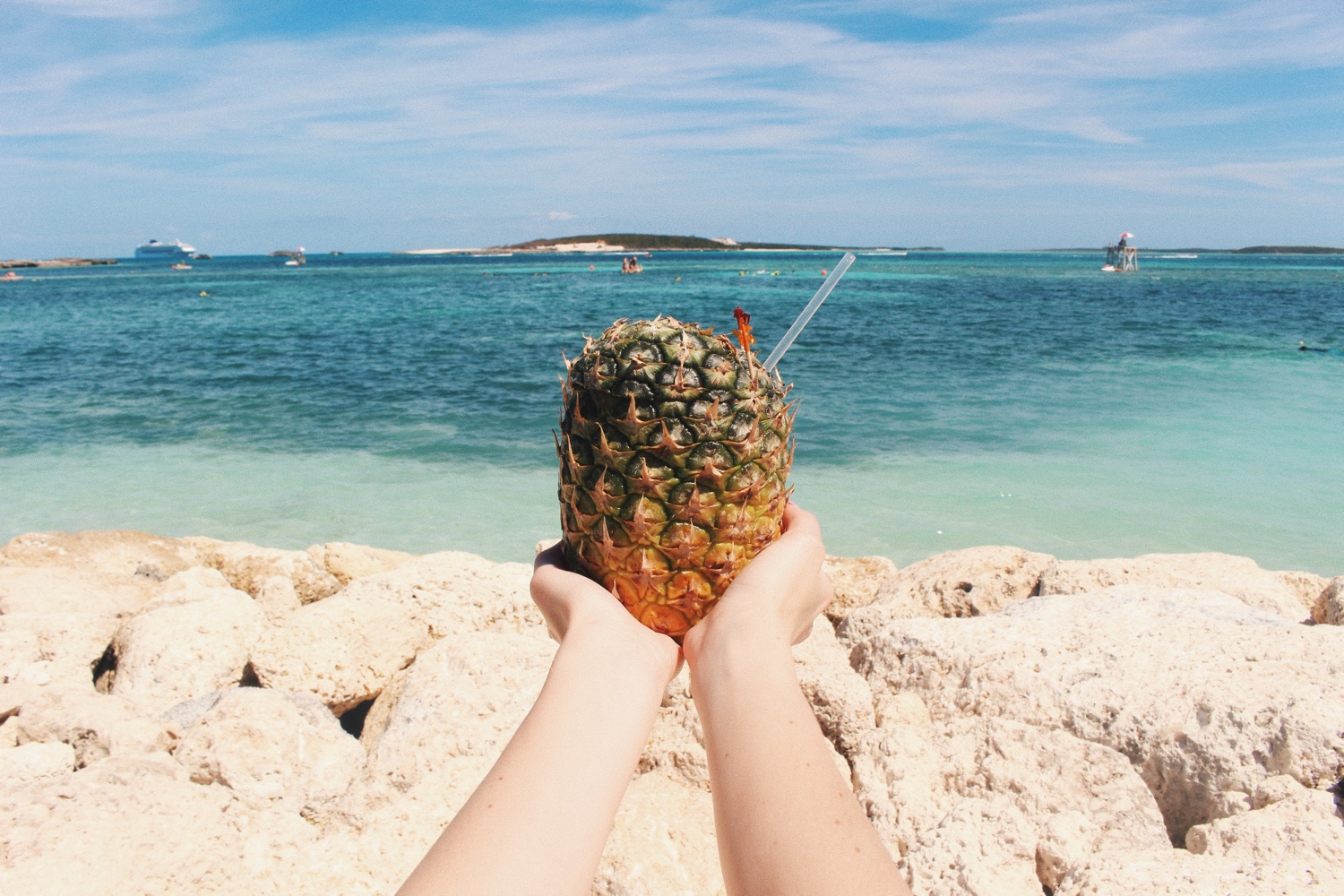 Classic Piña Colada
Blend together some rum, coconut milk (coconut cream to go even more traditional), pineapple or pineapple juice, ice and serve.
"That ain't no Onion" Lychee Martini
Combine some dry vermouth or vodka, a bit of lychee juice and/or syrup, shake it over ice, pour it into a martini glass with one or two lychees instead of onions and enjoy!
Fun Post-Barbecue Sweet Treats
When I think about desserts for summer I always think of something that is both refreshing yet sweet, and very comforting. Usually with the added texture of serving something creamy. Of course ice cream makes the list, but so do fruit tarts made with vegan pastry cream, vegan cheesecakes, chocolate or raspberry pudding, strawberry shortcake and also individual and easy to serve goodies for a party like brownies. You can basically make any dessert a part of your barbecue feast, but today I'm going to give you some ideas that center around fun. Things kids can help out with, treats that guests themselves get to assemble how they like, and goodies that can even go on the grill!
Grilled fruit with a side of ice cream or coconut whipped cream for serving.
All of these combinations are delicious:
Pineapple slices brushed with maple syrup, a sprinkle of pepper and grilled.
Halved peaches brushed with a bit of high heat oil, agave or maple syrup, cinnamon and a bit of the scraped insides of a vanilla bean.
Watermelon brushed with a bit of agave or maple syrup, some fresh thyme, grilled and then drizzled with a balsamic vinegar reduction.
Alternate mango and pineapple chunks in a skewer, grill and drizzle with melted chocolate.
Fruit and cake skewers
Making skewers with pieces of fruit, and brownie or cake squares is a fun way to theme up something like a strawberry shortcake! Here are some other ideas:
Brownie squares, strawberries and vegan marshmallows, drizzled with melted chocolate or caramel.
Vanilla cake, strawberries, banana chunks, and chocolate fondue on the side for dipping as you eat.
Chocolate cake squares, banana slices, halved strawberries, chocolate sauce on top and a sprinkle of chopped walnuts or coconut flakes.
Pineapple upside down cake skewers! Cut up the cake into cubes, place in skewers with some maraschino cherries, pineapple chunks, and drizzle with a bit of maple syrup.
S'mores station!
Arrange different plates with vegan graham crackers, vegan marshmallows, non-dairy chocolate, or give it a twist by creating the s'more beforehand in between two chocolate chip cookies. Yum! Melt the marshmallows on skewers over the open fire of the grill, or simplify this and give it an elegant twist by placing, lit, votive candles along the table or at each person's place setting.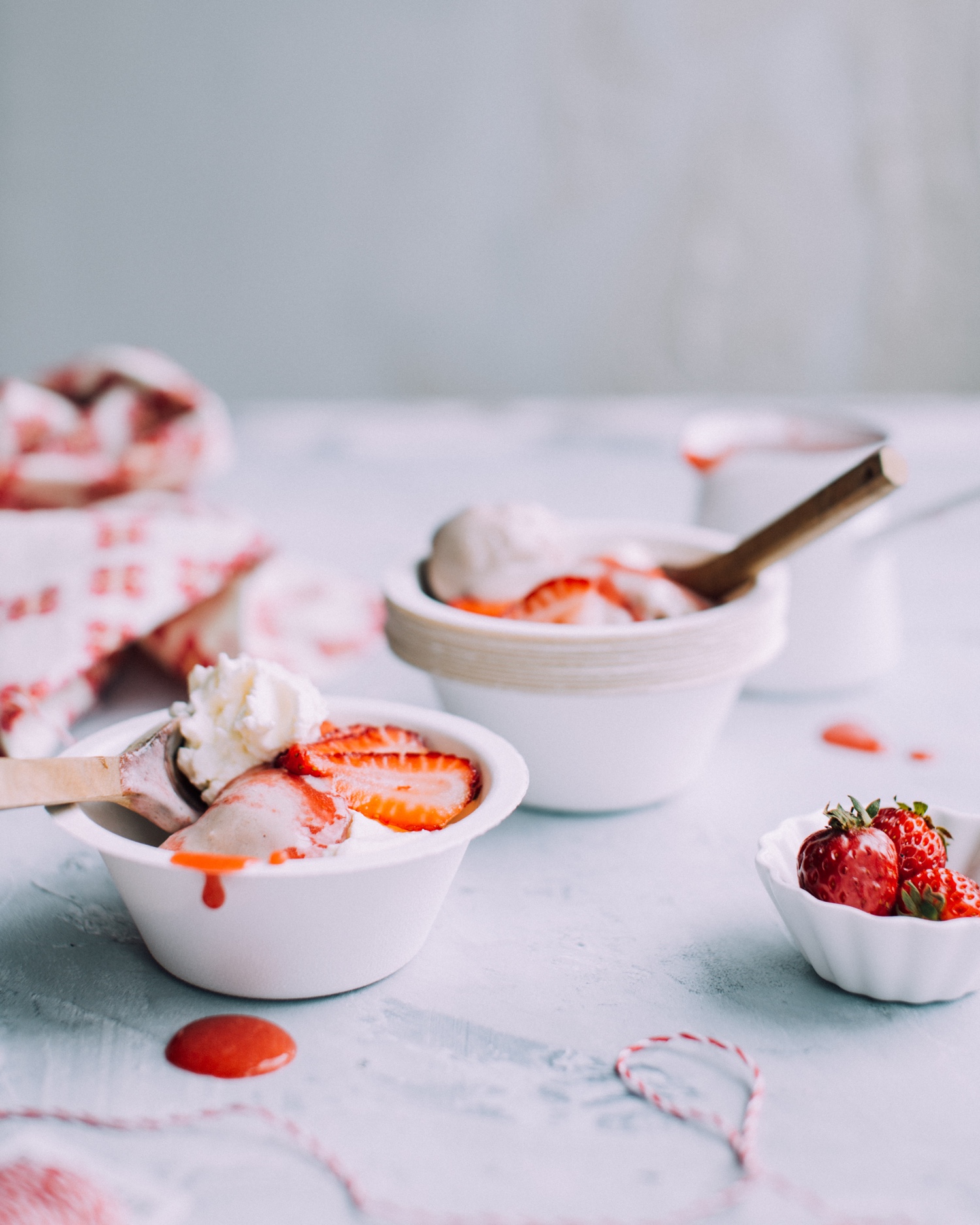 Banana Split or Sundae Station!
Set up a full on ice cream station! This is my favorite way to end a barbecue and it's always a huge hit.
Some of my favorites for the station:
Bananas.
Sliced strawberries.
Chopped nuts.
Melted dark chocolate.
Caramel sauce.
Sprinkles.
Coconut whipped cream.
Crumbled vegan chocolate chip cookies.
Mini brownie bites.
Vegan chocolate chips.
Maraschino cherries.
Chopped Oreo cookies.
Shredded coconut flakes.
Mini pretzels for the sweet/savory crazies like me!
Melted chocolate and peanut butter, swirled together with a bit of maple syrup and vanilla extract.
Chopped pistachios for sprinkling.
Your favorite crunchy cereal or granola.
Your favorite flavors of non-dairy ice cream.
Ice Cream Sandwich Station
Use your favorites of the previous list, include graham crackers or chocolate chip cookies, sandwich some ice cream between them, and roll them in your favorite toppings to coat the sides.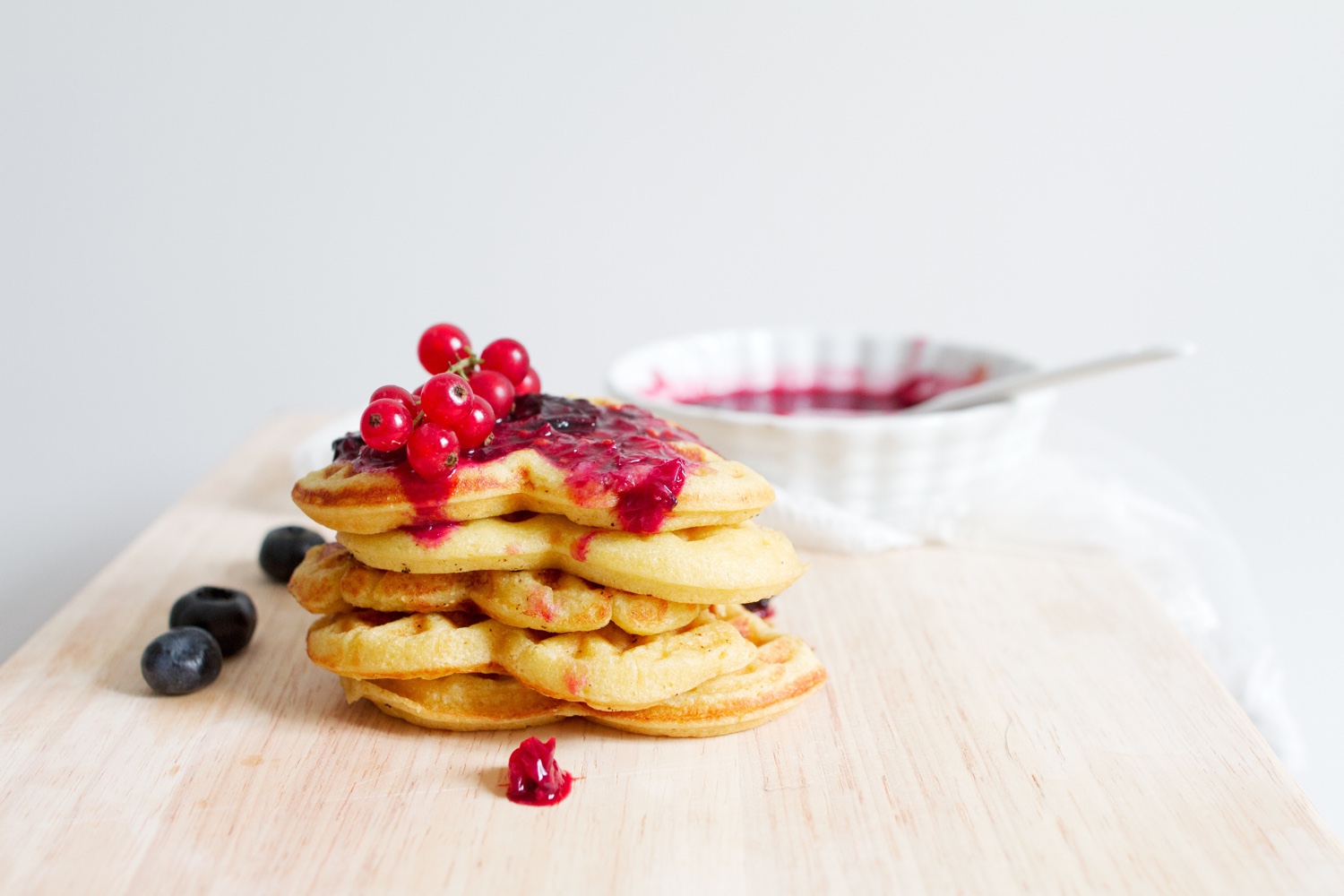 Mini Waffle or Crepe Station
Make mini waffles or crepes (which you can also make ahead of time and warm up in the oven).
Serve with:
Fruit for topping (my favorites are bananas, blackberries, strawberries and blueberries)
Non-dairy ice cream.
Chocolate, caramel or strawberry sauce.
Non-dairy whipped cream.
Chocolate-Hazelnut spread.
Your favorite chopped nuts.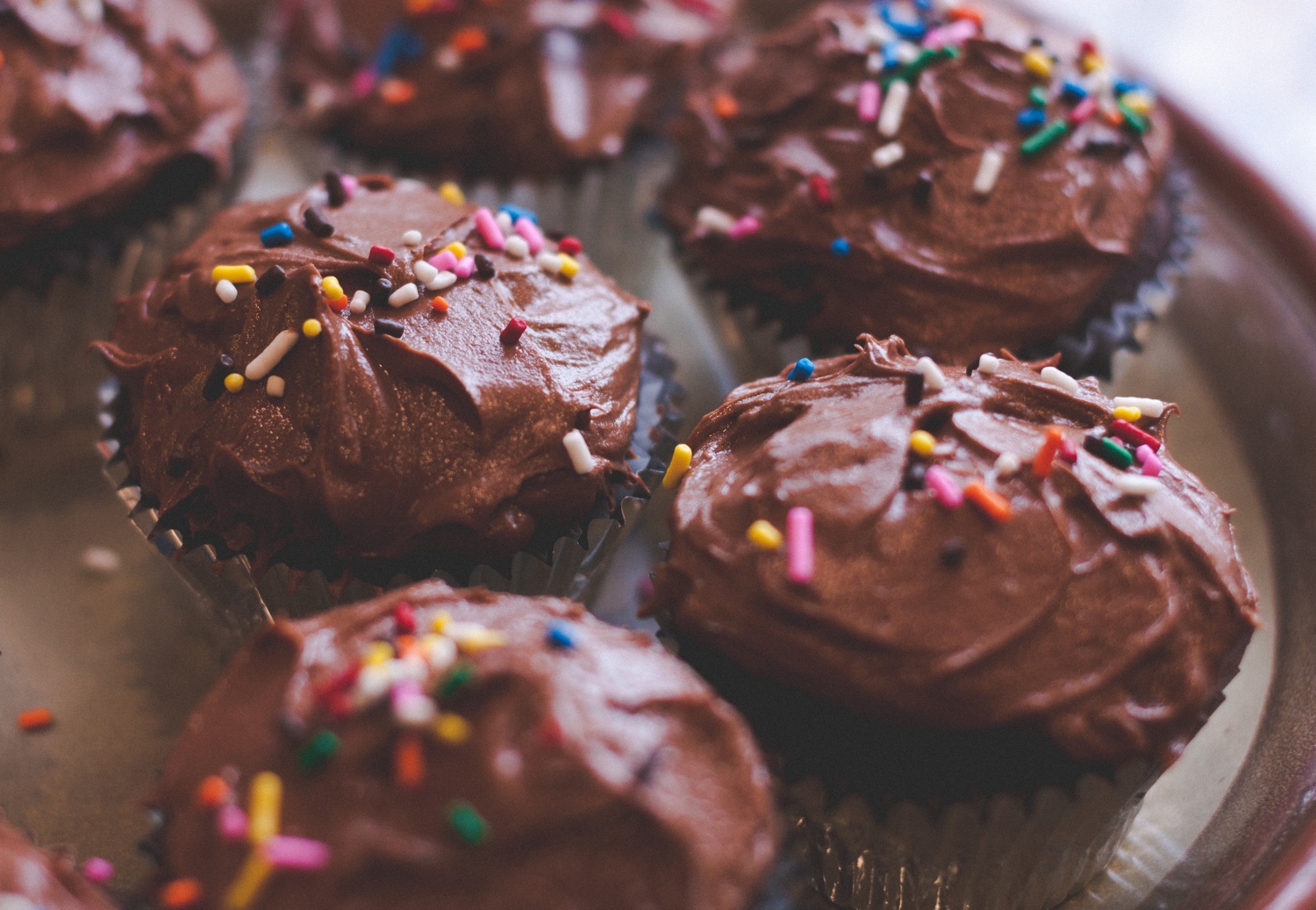 Your Favorite Old-Time Desserts made in their Vegan Versions
Yes! You can make any of these classics vegan style, and no one will know the difference:
Pies (strawberry rhubarb pie, banana cream pie, blueberry pie, cherry pie, apple pie, pecan pie, lemon meringue pie, chocolate raspberry pie, key lime pie, the sky is the limit!).
Fruit crumbles.
Fruit cobblers.
Strawberry shortcake.
Pineapple upside down cake.
Cheesecake.
Brownies.
Chocolate cake.
Tiramisu.
Baked Alaska.
Fruit tarts.
The world of cupcakes and so many more!
As usual I could go on and on forever, but now you have tons of ideas to add refreshing drinks, delicious desserts and to especially infuse your barbecues with an extra dose of fun foods. Always a good thing.
What's your favorite dessert or drink to serve at barbecues? Leave yours in the comments below!
You might also like...
Our Program and Courses
Take a look
Don't miss our weekly goodies!
Our best FREE content straight to your inbox